Find below the customer service details of Grocery Outlet. Besides contact details, the page also offers a brief overview of the discount grocery store chain.
Head Office
5650 Hollis Street
Emeryville, CA 94608
United States
Support
Phone: 510-845-1999
Phone: 855-935-1854
Email: [email protected]
_____
About Grocery Outlet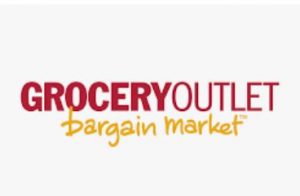 Jim Read founded Grocery Outlet in 1946 to sell military surplus at discounted prices to common folks. At the time, it was called Cannery Sales. It went beyond selling only military surplus to discounted national brands and continued to expand. Cannery Sales was renamed Grocery Outlet in 1987. Today, Grocery Outlet is run by the third-generation Read family and has over 400 stores in California, Oregon, Washington, Idaho, Nevada, Pennsylvania, and New Jersey.
You can find all national brands like Revlon, Del Monte, Evian, Quaker, and several other prominent brands on Grocery Outlet at a 40%-70% discount. The most unique feature of Grocery Outlet is that local families independently operate and run the stores. You will get a neighborhood feeling once you walk into any of the stores. Besides branded food and beverages, the owners particularly focus on storing local items to meet the local needs.
If you are not in the mood to run to the store, you can order for delivery online through Instacart. The process is simple, you can visit the website and go to the delivery category. Here you need to enter your pin code and select the store. You can create an Instacart account where you can add the items you need to buy. This delivery is not available at all Grocery Outlet stores. To know the participating Grocery Outlet stores, you can use the 'store locator', there you will see the option "Delivery – Powered by Instacart" for all stores that allow delivery. You can get same day delivery within a few hours.
You can buy fresh fruits and vegetables like fresh produce of spinach, cucumber, cilantro, avocado, banana, and other items that you need daily. Canned food items like frozen peas, corn, tuna, diced tomatoes, and beans are also available. One can also get ready-to-cook food items, canned broth, soup, and canned vegetables. If you are looking for poultry items, you can get chicken thighs and drumsticks, whole chicken, turkey, eggs, and yogurt of different flavors. Other meat like beef, chicken sausage, and seafood can also be ordered from Grocery Outlet.
The bakery collection is also quite popular on the eshop. You can shop for different kinds of bread, desserts, buns, and rolls. Personal Care items from multivitamins and supplements to toothpaste, shower items, skincare, and aromatherapy products- everything can be found here. Based on your requirement, you will also find medicines for digestion, joint pain, and other basic needs.
When you shop online, you will find a section called WOW Deals. This section has the day's best deals. You can sign up for WOW alerts, and you can receive the most-purchased, best, unadvertised deals in your email. However, these alerts are store-specific. So, you cannot sign up for the orders unless you select your store. You won't see these deals in the advertisement.
Grocery Outlet accepts Apple Pay, Android Pay, or Google Pay as payment methods. All these methods are accepted in all Grocery Store outlets also. So, you can skip the cash payment in case you are not carrying enough cash. EBT cards are also accepted at Grocery Outlet stores across the country.