Contact of G2A.com customer support (phone, email)
Contact G2A: Find below customer service details of G2A.com, including phone and email. Besides contact details, the page also offers a brief overview of the company. Reach the customer service below for support, complaints or feedback.
Head Office
G2A.com Ltd
31/F, Tower Two, Times Square,
1 Matheson Street, Causeway Bay,
Hong Kong
Customer Service
Email: [email protected]
Email: [email protected] (corporate)
Phone: +852 5803 2787 (corporate)
____
About G2A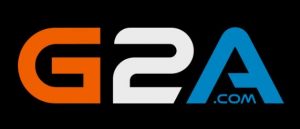 G2A is a website to buy video game keys and other digital content. Founded by Bartosz Skwarczek and Dawid Rozek in 2010, the video game marketplace boasts of 19 million customers. Said to be the world's largest marketplace for digital products, G2A has a catalog with more than 75,000 products from 400,000 sellers. G2A is not only the place to buy games, it also allows sellers to sell games on the marketplace. It can include game keys, skins for weapons or characters and other in-game bonuses or software. The G2A product lineup include G2A Pay, G2A Plus, G2A Direct, G2A Dev Studio, G2A Esports, G2A Goldmine, G2A News, G2A Deal and G2A Loot. G2A had transactions worth €436 million in 2017 alone.
For an overview on the products, for payment, G2A Pay is the perfect alternative. It offers a secure payment gateway for individuals and businesses. It accepts online payments in more than 80 currencies. G2A Plus is a premium subscription service that provides a suite of exclusive benefits like free points, special discounts, priority support and monthly giveaways. G2A is a developer nad publisher program that currently boasts of more than 200 developers. As for G2A Esports, it is an esports platform as the name suggests. It supports pro gamers, game tournaments and esports. There are more than 2 billion gamers globally.
The game genres found on G2A marketplace include action, RPG, arcade, music, puzzle, adventure, horror, sports, racing, fighting, simulation, indie and stealth. On each game page, you can see the offers, product description and system requirements. You can buy the games through Visa, MasterCard, Discover, American Express, JCB, or PayPal. There are also subscriptions available for Xbox and Playstation. Besides games and subscriptions, you can purchase gift cards, electronics and software for security, business, design, desktop publishing and operating systems.
G2A services can also be accessed through the Android or iOS app. Through the app, users can search for over 75,000 products. G2A also offers the lowest prices on the market. Stay up to date on gaming and technology news on the G2A News website. G2A is hiring. The job opportunities and open positions are available in the Careers section of the website. For more information or queries on payment, refund, cancellation, technical support, careers/jobs, or others, reach the G2A support.