Contact of Cogeco customer service (phone, email)
Contact Cogeco: Find below customer service details of Cogeco, Canada, including phone and email. Besides contact details, the page also offers a brief overview of the company. Reach the customer service below for support, complaints or feedback.
Head Office
Cogeco Inc. and Cogeco Communications Inc.
5, Place Ville-Marie, Office 1700
Montreal (Quebec) H3B 0B3
Phone: 514-764-4600
Customer Service
Phone: 1-855-701-4881 (general)
Phone: 1-866-261-4447 (shopping)
Phone: 1-866-428-3517 (billing)
Phone: 1-877-846-7863 (business support)
Email: [email protected] (recruitment)
____
About Cogeco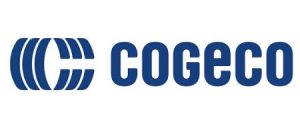 Cogeco is a Canadian telecommunications company that was founded in 1957. Founded by Henri Audet, Cogeco is headquartered at Trois-Rivieres, Quebec. Products offered to both residential and business customers include cable TV, home phone and Internet. For requesting new services, payments and bill, you can visit any of the nearest Cogeco store. Locate one nearest to your address on the website.
Details of the Internet and television packages are available online. Internet packages include UltraFibre 60 Unlimited with download speed of up to 60Mbps, UltraFibre 1Gig Unlimited, UltraFibre 360 Unlimited, UltraFibre 120 Unlimited, UltraFibre 40 and UltraFibre 15. Users get a complete suite of security services and unlimited access to Wi-Fi hotspots. As for cable TV, there are flexible TV packages, Cogeco On Demand and personalised TiVO service with which you can record up to 6 HD or 4K shows. With the basic package, you can get 25 basic channels and add 10, 20, 30 or 40 channels to your mix. Home phone packages give free long distance minutes, unlimited calling and calling features of your choice.
Cogeco products can be purchased on the website using major credit cards. You can bundle products to enjoy great savings. Existing Cogeco customers can sign in to their account to view bill or make payments. Payments can be made using major credit cards or set up pre-authorized monthly payments from bank account or card. For more information or queries on payment, refund, cancellation, careers/jobs, or others, reach the Cogeco support.