Find below the customer service details of Fiserv Forum, Milwaukee. Besides contact details, the page also offers a brief overview of the sports arena.
Address
Fiserv Forum
1111 Vel R. Phillips Ave
Milwaukee, WI 53203
Directions: Google Maps
Customer Service
Phone: 414-227-0500
Phone: 414-227-0504
Phone: 414-227-0511 (tickets)
______
About Fiserv Forum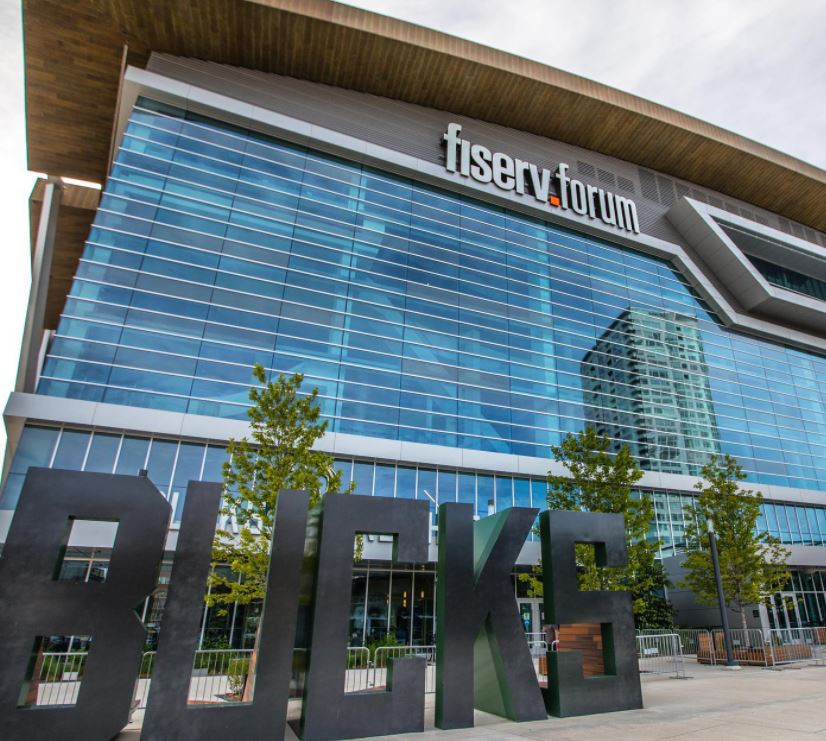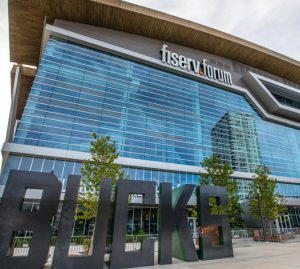 Fiserv Forum is a state-of-the-art multipurpose arena located in downtown Milwaukee, Wisconsin. Currently home to the Milwaukee Bucks of the National Basketball Association (NBA), Fiserv Forum opened in the year 2018 and is owned by the Wisconsin Center District. It has a seating capacity of 17,400 (for basketball) and up to 18,000 for concerts. Spread across 714,000 sq ft, the sports and entertainment arena is a joint public and private partnership. It boasts of 34 luxury suites and 3 clubs. The Mezzanine Club has a capacity of 1,000 while the BMO Club has a capacity of 500.
Not just basketball, Fiserv Forum also regularly hosts hockey, boxing, and entertainment events. There are more than 200 events held each year. You can track all the current and upcoming events on the website. The Milwaukee County Transit System (MCTS) operates several bus routes connecting the venue. If driving, you can choose to park at the 5th Street Parking Structure located on 1215 North 5th Street or Highland Structure located at 1030 N 6th St. There are four entrances into the stadium – Atrium, Skybridge, Johnson Controls Entrance and BMO Entrance (for premium ticket holders). Fans or guests can reach the guest concierge desks for wheelchair assistance or for reporting a lost and found item.
Tickets for Milwaukee Bucks games can be purchased directly through the club. You can purchase general tickets or season tickets online using major credit cards. Will Call tickets can be picked up at the Ticket Office, which is located at the northeast corner of the Event Level. Tickets can be purchased using Visa, Mastercard, American Express, or Discover card. For receiving Will Call tickets you will need to present a valid photo ID. Tickets for concerts or entertainment events can be purchased through Ticketmaster. You can reach the Ticketmaster helpline for purchase, cancellation or refund.
There are premium seating options for those seeking a VIP experience. You have suites, lofts, lounges and clubs. While the suites can accommodate 12 to 26 guests, the lofts can accommodate 4 to 8 guests. Fans and guests enjoy upscale furniture, plush seating, and fine food and beverage options. The current premium spaces include West Bend Lofts, Tower Club, Loge Tables, Tower Lounge, Boardroom & Trophy Room, Northwestern Mutual Club Lounges, Panorama Deck, Panorama Lounge and BMO Event Level Club. The West Bend Lofts offer private loft seating for 4 or 6 guests, an all-inclusive dining experience and VIP parking. As for Loge Tables, you have private VIP table with great views of the stage, premium paring and in-seat food and beverage service. The BMO Event Level Club is a much coveted one available for those who purchase tickets at first four rows of seating. Fans also receive exclusive views of the Bucks player tunnel and enjoy in-seat food and beverage service.