Contact of DHL Express customer service worldwide (phone, email)
Contact DHL Express: Find below customer service details of DHL Express, including phone and email. Besides contact details, the page also offers a brief overview of the logistics company. Reach the customer service below for support, complaints or feedback.
Head Office
DHL Express Germany GmbH
Heinrich-Bruening-Strasse 5
Bonn 53113, Germany
Customer Service
Phone: 1-800-CALL DHL /225-5345 (US)
Phone: 1-855-345-7447(Canada)
Phone: +49 0 180 6 345 300-1 (Germany)
Email: [email protected]
International Support
Argentina: 0810-122-3345
Australia: 13 14 06 / +617 3837 7705
Bangladesh: +88 02 55668100
Brazil: 0800 771 3451
China: 95380 / 86-10-59522899
Egypt: 16345 / +202 259 43200
France: 0825 10 00 80
Hong Kong: +852 2400 3388
India: 1800 111 345
Indonesia: 0800 1 333 333
Ireland: 1890 725 725
Israel: 1-700-707-345
Italy: 199-199-345
Japan: 0120-39-2580
Korea: +82-2-1588-0001
Kuwait: 1808345
Malaysia: 1 800 888 388
Mexico: +52 (55) 5345 7000
New Zealand: 0800 800 020
Pakistan: +92 21 111 345 111
Philippines: +63 2 811 7000
Qatar: +974 44587888
Russia: +7 495 956 1000
Singapore: 1800-285 8888
S.Africa: 0860 345 000
Spain: +34 902 12 24 24
Sri Lanka: 011 2304304
Turkey: 444 00 40
UAE: 600 567 567
UK: 0345 072 0278
____
About DHL Express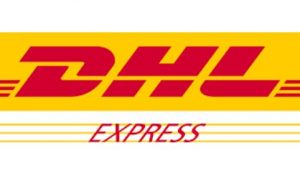 DHL Express is an international express mail service, part of the German Deutsche Post DHL. Founded in 1969, DHL Express has a staff of more than 77,000 worldwide. The premium cross-border service uses both ground and air transport for courier, express and parcel shipment delivery. DHL Express transports documents and goods to addresses in more than 220 countries. It has a fleet of more than 250 aircraft serving over 500 airports in Europe, Asia Pacific, Americas, Africa and the Middle East. You can locate a DHL Express outlet nearest to your address on the website. You can also use MyDHL for online shipping and easy tracking. With MyDHL you can prepare waybills online, store shipper and received addresses, create electronic customs documents, schedule pickups, control shipment processing, monitor all expenses in transit, and much more.
For an overview on the services, for those opting for domestic services, there are same-day delivery as well as time-definite services. If you need insurance, packaging or pickup of item, DHL Express will arrange the same. The import and export express services also have a number of options such as time-critical guaranteed next day, to less urgent day delivery. DHL offers a wide range of Customs Services to fit any type of need. The guidelines and paperwork with regard to invoice and customs documentation is available online. You can use the tool available to check latest weight, size and commodity advice before shipping to a specific country.
Small and medium sized businesses can make use of DHL's services for regular packing and shipping of parcels. Those in the ecommerce industry can make use of DHL Parcel and DHL eCommerce for domestic and international pick-up, delivery and return solutions. Frequent shippers can open a DHL account for better rates, monthly billing and extended access to DHL Express services. DHL non-account holders can pay for shipments by cash or credit card. If you need shipping supplies for preparing and packing shipments, you can order same online or at nearest DHL outlet. The website has a number of resources and tools for knowing volumetric weight, get rates, know schedule or trace an item. For more information or queries on payment, refund, cancellation, delivery, tracking, packaging, or others, reach the DHL Express support.