Contact of Nasdaq Stock Market support (phone, email)
Contact Nasdaq Stock Market: Find below customer service details of The Nasdaq Stock Market, including phone and email. Besides contact details, the page also offers a brief overview of the company.
Head Office
Nasdaq Stock Market
One Liberty Plaza
165 Broadway
New York, NY 10006
United States
Phone: +1 212-401-8700 (corporate)
Customer Support
Phone: +1 212 231 5100 (equities trade support)
Phone: +1 212 231 5180 (subscriber services)
Phone: +1 215 496 5000 (Nasdaq Futures)
Phone: +1 301 978 8008 (new listings)
Email: [email protected]
Email: [email protected]
Email: [email protected]
Regional Offices
Phone: +1 312 601 2180 (Chicago)
Phone: +1 310 642 6930 (Los Angeles)
Phone: +1 215 496 5000 (Philadelphia)
Phone: +1 415 243 2300 (San Francisco)
Phone: +1 202 912 3023 (Washington)
International Offices
Phone: +61 2 8076 2600 (Australia)
Phone: +358 9 616 671 (Finland)
Phone: +33 1 85 34 13 01 (France)
Phone: +852 2167 2500 (Hong Kong)
Phone: +354 525 2800 (Iceland)
Phone: +91 80 4511 9000 (India)
Phone: +39 02 76025899 (Italy)
Phone: +44 20 3753 2000 (London)
Phone: +47 6752 8000 (Norway)
Phone: +65 6505 6550 (Singapore)
Phone: +971 4331 2245 (UAE)
___
About The Nasdaq Stock Market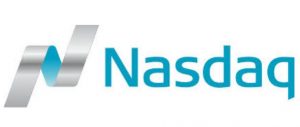 Nasdaq is a popular stock exchange in the US, founded in the year 1971. Headquartered at New York City, Nasdaq is supposedly the creator of the world's first electronic stock market. More than 70 marketplaces in 50 countries utilize Nasdaq's technology. It boasts of more than 3,600 listed companies and has a market value of about $8.8 trillion. Nasdaq stands for "National Association of Securities Dealers Automated Quotations". Nasdaq's clients include exchanges, clearinghouses, CSDs, brokers-dealers, regulators, and public and private companies.
The Nasdaq-100 Index officially launched January 31, 1985. Its sister index, the Nasdaq Financial-100 focuses on the financial companies. The former is home to top 100 brands like Apple, Microsoft, Facebook, Amazon and Google. It is mostly weighted based on market capitalization. Products tied to Nasdaq-100 are available in 27 countries. Across Nordic, Nasdaq owns and operates exchanges in Denmark, Finland, Iceland, Sweden and Norway.
The three different market tiers consist of small cap, mid cap and large cap. The Nasdaq website contains a number of resources for investing ideas and market overview. On the homepage, you can see the major stock indices like S&P500 and Nasdaq-100. You can further read the latest news, know upcoming IPOs and earnings announcements, see most active stocks and more. Use the symbol lookup tool to find stock quotes, interactive charts and historical information.
Nasdaq's trading platforms support global equities, options, futures, fixed income, fx, commodities, derivatives and structured products. It's core business applications include Nasdaq Matching Engine, Hybrid Matching Engine, Fixed Income Matching Engine and Algo Engine. The trading tech can apparently process more than 1 million messages per second.
The website has a suite of tools to help with research and screen stocks, analyze risk, and track investments. Join the Nasdaq community to follow your favorite company and investor, view real time news, and receive instant notifications. The community boasts of 120,000-member strong investors and traders. For more information or queries on Nasdaq tools, trading platform, commodities, or others, reach the Nasdaq support.