Contact Dhgate: Find below customer service details of Dhgate, including phone and email. Besides contact details, the page also offers a brief overview of the Chinese e-commerce portal. Reach the customer service below for queries, complaints or feedback.
Head Office
F Dimeng Commercial Building
No.3-2, Hua Yuan Road,
Haidian District,
Beijing, China 100191
Customer Service
Phone: 86-10-82257676
Email: [email protected] (general)
Email: [email protected] (complaints)
____
About Dhgate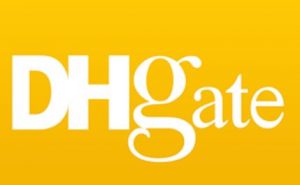 Dhgate is a Chinese e-commerce marketplace founded by Diane Wang in the year 2004. The website boasts of more than 40 million products and 10 million buyers. One of the fastest growing online marketplaces, Dhgate has buyers from around 230 countries. Other brands associated with the company include DHport.com (for retailers to source in bulk), DHlink.com (global logistics) and DHpay.com (online payment platform). The website is available in English, French, German, Italian, Portuguese, Russian and Spanish.
Products that can be purchased on the website include cell phones, speakers, batteries, smart electronics, games, cell phone cases, skin case items, health care items, nursery bedding, kids apparel, computers, tablets, printers, software, networking accessories, jewelry, watches, auto parts, motorcycle accessories, security cameras, security alarm systems, men/women clothing, outdoor sports products, fitness trackers, home appliances, home decor, indoor/outdoor lighting, hair wigs, sunglasses, shoes, bags, to name a few.
On each product listing page, you have detailed description, high quality pictures, prices, specifications/sizes, color options, and shipping information. Products can be ordered through Visa, MasterCard, Union Pay, American Express and Western Union. Dhgate offers free shipping for orders over $99 (in US). Certain other countries also enjoy free shipping, visit the website for more details.
For shipping, Dhgate partners with top logistic brands, including EMS, DHL, Fedex, USPS and UPS. Those who need product delivery within 2 to 3 days can expedite the same during check-out. You can also track status of delivery on the website. If you are looking for discounted items, you can explore the Daily Deals or Sales section. For more information or queries on payment, refund, cancellation, shipping, returns, or others, reach the Dhgate customer service.