Find below the customer support details of Beat Saber. Besides contact details, the page also offers a brief overview of the VR game.
Head Office
Beat Games,
Pod Klaudiankou 1156,
Prague, Czech Republic
Support
Email: [email protected]
Email: [email protected]
_____
About Beat Saber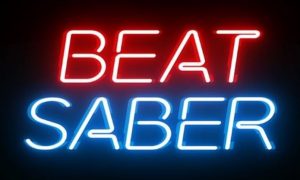 One game that has been a hit among VR users in the recent past is Beat Saber. The rhythm game for VR headsets had its debut in 2018 and has already become the top-grossing VR game across multiple platforms. Available on Steam, Oculus and PlayStation 4, the game was developed by Prague-based game studio Beat Games. At the end of 2019, Facebook acquired the VR game studio. The game became an instant hit that by 2021 it sold more than 4 million copies. Beat Saber can be played on any VR device as single or multi-player.
As to how the game works, players use the handheld wireless motion controllers to slice floating cubes to the beat of music. You have two lightsaber, one in red and another in blue. Like any rhythm game, you avoid obstacles with your body and sabers. The blocks must be cut according to the beat of the music. On your Oculus headset, Vive or PlayStation, you will see that each block has a color matching to one of your lightsaber. As for the music, while you have a popular collection, users have the option to add expansion packs and songs through modding. VR enthusiasts are also playing the game as part of their workout due to the constant movement of body in an enjoyable immersive environment.
Beat Saber has a scoring system allowing players to get a maximum of 115 points per block. There are tutorials available online on improving the techniques and scoring higher on each level. The points are determined by the swing angle before cut, swing angle after cut and center cut. The swing angle before and after the cut can contribute to up to 100 points. You can earn 10 points on how evenly you cut and 70 points for pre-swing and 30 for follow-through. The game, which was recognised by the Game Developers Choice Awards and DICE Awards, is currently available for purchase on Steam, Oculus and PlayStation store.
Players can visit the official website to buy the game or listen to the soundtrack. The Music section will show the different volumes of soundtrack available for hearing. The music packs listed also show the tracks and the cost to purchase. Having issues with tracking, controllers or music pack? You can visit the FAQ section of the website for responses on some of the common problems players experience. Here you will also find instructions to reinstall Beat Saber without losing data.