Find below the customer service details of Bahrain Post. Besides contact details, the page also offers a brief overview of the postal company.
Head Office
Building 725, Road 1510
Block 115, Al Hidd, Bahrain
Phone: +973 17 474444
Support
Phone: 8000 1100
Email: [email protected]
_____
About Bahrain Post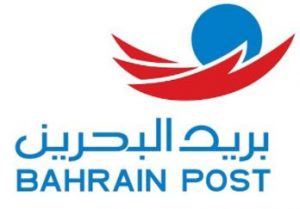 Bahrain Post is the national postal service provider of the Kingdom of Bahrain. It traces its history back to 1884 when the first post office was opened in Manama. In 1986 it became a member of the Arab Postal Union. Today, it has a network of 17 post offices and caters to individuals and businesses across the country. Part of the Ministry of Transportation and Telecommunications, Bahrain Post offers both mail and parcel delivery services. A range of non-postal services as well are available at the counter. You can make utility bill payments and renew car registration as well as driving license.
To send a document or parcel through Bahrain Post, visit any nearest branch to your address. You can search one using the branch locator on the website. The network of branches include Al Hidd, Muharraq, Bahrain Mall, Diplomatic Area, Adliya Post, Budaiya Post, Sitra Post, Sanad Post, Isa Town, Riffa Post, Hamad Town and Manama Post. Personal services you can avail include registered mail, express mail (Barid Mumtaz), parcels, ordinary mail and private post office boxes. Registered mail is one of the safest ways to send important documents and letters. Within the Kingdom, the delivery can take up to 48 hours. It can take from 5 to 15 working days for regions falling under other zones.
For faster delivery, opt for Barid Mumtaz. Through the express delivery service you can send letters, documents as well as small parcels. The network covers countries across the Middle East, Europe, Asia and North America. Do note the max weight and dimensions before sending items. As the service comes with a free insurance, you can claim for compensation in case of loss or misuse. If you use the express delivery regularly, there is an on-demand service to have items collected from your premises. Customers can track the delivery of items using the reference ID on the website. Use the parcel delivery service for packages with weight of up to 30kg. The items cannot contain hazardous materials or high-value items. Delivery within the Kingdom takes up to 72 hours. There is a rate calculator on the website to help you get an estimate of the cost according to weight and destination.
Need your driving license renewed? Visit the nearest post office outlet and submit the expired license along with the form and photo. A fee will be collected for the service after which the renewal will be done. Similarly you can renew car insurance and vehicle registration. Did you know, you can obtain permits for household workers from any nearest Bahrain Post outlet. You can renew or cancel residence visas. Documents needed for a new application include the worker's and sponsor's CPR, worker's original passport, medical examination report, completed application form and fee. For any queries or complaints on lost/missing item, tracking, or others, reach out to the customer service via phone or email.