Find below the customer service details of Alliant Credit Union, along with an overview of the financial cooperative.
Head Office
11545 W Touhy Ave,
Chicago, IL 60666,
United States
Support
Phone: 800-328-1935 (general)
Phone: 866-444-8529 (credit card)
______
About Alliant Credit Union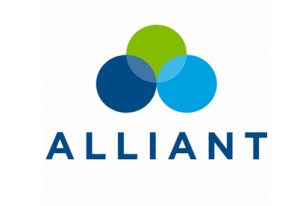 Alliant Credit Union offers financial services to the residents of the United States of America. It is a financial cooperative that was founded in 1935 with headquarters in Chicago, Illinois. Over the years, Alliant Credit Union has come to represent excellence in service and trustworthy alternative banking. As the name suggests, the Alliant Credit Union is a not-for-profit cooperative in which every member is an owner. It is the largest credit union in Illinois and has a huge presence in all parts of the USA, with over 700,000 members across the nation. Alliant Credit Union has a total asset value of $17 billion and has disbursed loans upwards of $10 billion.
Its popularity lies in the fact that with Alliant Credit Union , banking is made simple and a whole host of financial services are offered to its members. Services include , among others, interest that is better than bank rates, online banking, mobile banking through an app, retirement services, investment services and personal banking for every need. All this is supported by 24/7 customer service that is caring and immediate. Alliant Credit Union has been recognised for its excellent service and has won consistent awards as Best Credit Union of 2020 and Best bank for online experience 2020.
One can avail of a host of financial services at Alliant Credit Union, equal or even better than any traditional bank. One could open a savings account for high-rate savings, supplemental savings or a kids savings account. Apply for and get either a Visa signature credit card or a Visa platinum credit card and manage your spending efficiently. If you open a checking account, you could choose between a high rate checking account and a teen checking account, or even get a debit card for cash free financial transactions.
If you have some money that you don't need immediately, a good way to grow it well is by getting an Alliant Credit Union certificate. You can even start with a deposit as low as $1000 and choose a maturity date convenient to you-ranging from12 month to 60-month terms. Interest rates are much more handsome than in savings accounts and certificates are considered a safe option. One could also open a custodial account for your child and ensure him/her a secure future.
You can borrow money for your needs at Alliant Credit Union. Credit cards are a structured way to spend in advance and pay back easy monthly installments. Alliant Credit Union has options for Visa Signature and Visa platinum credit cards.
Regular loans are available for home loans, mortgages and home equity line of credit. If you are thinking of buying a new or used car, Alliant Credit Union helps you with affordable auto loans, car buying services, RV loans and Tesla loans. They also have a vehicle service program. Borrow a personal loan from Alliant Credit Union to tide over tough times or a loan to buy commercial real estate. Invest in traditional, Roth or SEP IRA to allow your earnings to grow tax- deferred and enable you to have a financially secure old age. Protect your life and home with a range of insurance plans from Alliant Credit Union.