Find below the customer service details of Affirm. Besides contact details, the page also offers a brief overview of the fintech company.
Head Office
650 California Street,
12th floor,
San Francisco, CA 94108
United States
Support
Phone: +1 855-423-3729
Email: help@affirm.com
______
About Affirm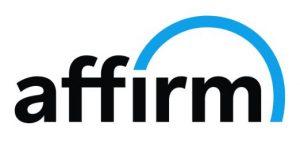 All of us love shopping, and when we buy something special for ourselves, our homes or for someone we love, we want to buy the best that we can afford. Sometimes we miss great deals because of the lack of liquid funds. On the other hand, we hesitate to take any of the deferred payment options because of the hefty processing fees that we have to pay. You no longer have to miss out such great opportunities when you associate yourself with Affirm.
Affirm.com. is an online financial platform providing lending and consumer credit services. It also provides a buy-now, pay-later option for consumers. This American based platform, founded in 2012, is available to consumers all over the United States. Their mission has always been to deliver affordable financial products to help improve the lives and lifestyles of the common person. Affirm is straightforward and what you see is what you pay.
There are no hidden charges or shocks once you sign up. This is very unlike most credit card processes, which offer enticing looking deals, but payment is riddled with unseen costs. The whole process is transparent, and you are in control of what you owe and you will know when you will be clear of repayments. No wonder then, that Affirm has accomplished a whopping 17 million purchases with $0 late fees charged.
With Affirm at your behest, you can shop for accessories, apparel and auto parts. You can shop from black owned businesses; shop for electronics, fitness equipment and associated products, luxury items for men and shoes for all genders. If there is a wedding in your house, Affirm will let you choose the best wedding gowns, accessories, jewelry or other related products.
When you shop at Amazon, you can update your payment method to Affirm and start shopping for everything available or that catches your fancy. Affirm is also accepted at Walmart.com and Peloton E-commerce with APR as low as 0%. You get great deals on Expedia Hotels and Vacation packages, the complete range from Pottery Barn, Neiman Marcus, Target and Lowes. The flexibility of Affirm is that you can use it to shop online or in-stores. Since there are thousands of large stores and small merchant outlets that accept payments on Affirm, you get a wide range of shopping options.
While shopping with Affirm, you can choose your payment options according to your budget and convenience. You can choose between four interest free installments once every fortnight for small daily purchases or you can opt for monthly payments. These are suitable for bigger purchases costing more and it gives you time to clear your dues in easy installments. You can manage your payments using the Affirm App or you can set your account to make auto payments so that you do not miss any payments.
If you are the type of shopper who likes to know exactly how much you can spend within your budget and pay back in time, the Affirm browser extension is the tool you need. You can download the Google Chrome extension and check how much you can spend while you decide what to buy. Using Affirm is easy. You just have to select Affirm as a payment option at checkout after you finish shopping. If the merchant outlet you shop at is not affiliated to Affirm, you just have to download the Affirm app or visit the website and sign in. You will get a one-time use card with which you can pay for your shopping and repay in easy installments.