Find below customer service details of Acko General Insurance, including phone and email. Besides contact details, the page also offers a brief overview of the company.
Head Office
Acko General Insurance Ltd.
Unit No. 301/302, 3rd Floor, F wing,
Lotus Corporate Park, Jay Coach,
Goregaon East, Mumbai 400063
Customer Service
Phone: 1860 266 2256
Email: [email protected]
Email: [email protected] (complaints)
______
About Acko General Insurance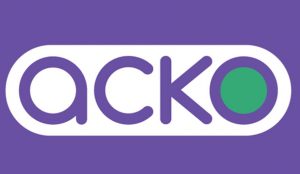 Acko General Insurance is an Indian private insurance company founded by entrepreneur Varun Dua in 2016. Headquartered at Mumbai, Acko primarily focuses on selling insurances through its website, with simple, seamless and stress-free processes. You can get coverage for your four wheeler or two wheeler in three quick steps. Acko claims to have incredibly low prices and zero-hassle claims. Certified and licensed by insurance regulator IRDI, Acko currently serves more than 2.5 crore customers across the country.
Buying insurance on Acko not only helps you save time, but also money. Thanks to the technology-driven process, you will find affordable prices on premium. You can get started with zero paperwork. Input your vehicle number to quickly assess the make and model and calculate the premium. You can also input your vehicle model, registered year and fuel variant to get started. You will be asked a few simple questions on your vehicle and a tailor-made plan will be created at the end of it. The final result will show the car value and what the coverage includes. The premium depends on the Insured Declared Value (IDV).
There are third party car insurance as well as comprehensive car insurance. The former is the most basic and covers injuries caused to another person or damage to property. The comprehensive insurance covers damages to your vehicle and another person's property. Cause of damage can be collision, theft, fire or natural occurrences. There are add-ons you can consider. The common add-ons are Zero Depreciation, Engine Protection, NCB Protection, Invoice Cover and Roadside ASsistance. As for cancellation, insurance owners can contact Acko through email or website. And if you qualify for a refund, the amount of premium shall be refunded through bank transfer or cheque.
Acko insurances dont offer coverage if damage caused under the influence of alcohol or drugs, damage when policy is not active and damage caused when driving without a valid license. Additionally, any wear and tear, breakdowns, and deductibles are not covered. Payment for new insurance policies can be made using debit/credit card, net banking or cash. If you already have an existing Acko policy and need to renew, the process is same and can be fully done online.
Coming to claims, you can download the claim form under the Downloads section to initiate a claim. To register a claim online, you can visit the website or do same by calling the customer support. If your vehicle needs repair, Acko will arrange a pick up and try to repair within the next 60 minutes. The facility is currently available only in Ahmedabad, Bangalore, Chennai, Delhi, Hyderabad, Kolkata, Mumbai and Pune. And if there are just minor damages, Acko offers instant settlements. For complaints or queries on branch locations, payment, cancellation, premium, or others, reach the Acko General Insurance support.