Find below customer service details of Luray Caverns, Virginia, including phone and email. Besides contact details, the page also offers a brief overview of the tourist destination.
Address
Luray Caverns
101 Cave Hill Road
Luray, VA 22835
Directions: Google Maps
Support
Phone: 540-743-6551
Email: [email protected]
______
About Luray Caverns
Located in the state of Virginia, the Luray Caverns is a prominent tourist attraction in Eastern America, formed 4 million years ago, by limestone deposits and clay sediments. These limestone caves of stalactite crystals, in odd shapes and sizes, are a huge attraction for visitors, and is an underground trail of reflected pool, stalagmites, and glacial streams. Discovered in 1878, by local natives, the Luray Caverns covers 64 acres, and the trail stretch is about 2.4km, and takes about one hour to tour the cave.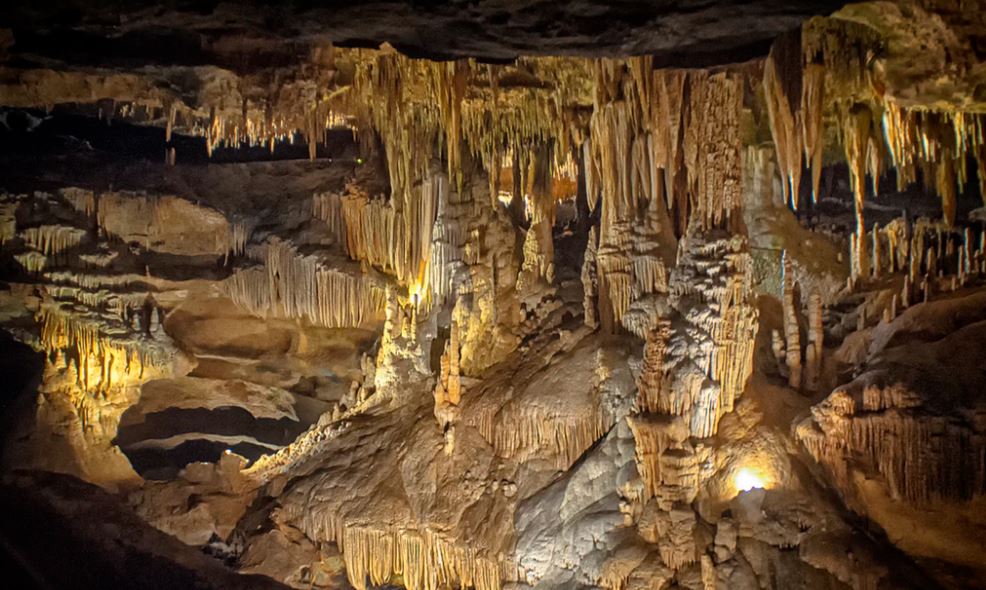 There are almost 4000 caves in the valley of Virginia, and the Luray Caverns is the third largest cavern, accessible to the public. Each of the cave chambers, have calcite drippings, percolating from limestone deposits to form crystalline columns of golden hued stalactites. The average time to explore the Luray Caverns is around 90 minutes, and divides into a number of chambers, with a ceiling height of over 10 stories and above, surrounded by clear reflecting glacial pools, of 5 -6 inches deep.
The cave at the Shenandoah National Park, stands listed as a natural landmark of United States, attracting 1 million people every year, to witness the spectacular formation of these limestone dripping stalactites. Impressive golden columns of calcium and limestone carbonate drippings, add an ethereal feel to the cave, and on the inside, indirect lighting illuminates the cave walls and gravel walkways, making it safer and easier to walk, for visitors.
At Luray Caverns, the key attraction is an organ designed by Leland Sparkle, and is meticulously arranged to sync with the sounds of the stalactite crystals, and is the largest Stalacpipe Organ in the world. The organ plays wonderful music, as the visitors tour the cave, and most of the stalactite formations have poetic names such as Saracen's Tent, Dreamy Lake, Pluto's Ghost, and many others.
Open all round the year, Luray Caverns schedules 1-hour guided tours, starting from 9:00am-6:00pm, and is open from 9:00am-4:00pm on the weekends. The best time to visit Luray Caverns is during summer, the busiest time of the year, and during fall from, the least crowded time of the year. Tickets are always available for visitors upon arrival, and parking is free for all. Entrance tickets cost $28 for adults, and $15 for children aged 6-12, and $21 for senior citizens, and is free for children below 6. Tickets can be reserved online using a Visa or MasterCard. Note that all ticket sales are final and cannot be returned or exchanged. For complaints or queries on tickets, events, cancellation, parking, photography, or others, reach the Luray Caverns support.