MoneyGram Contact: Phone numbers of MoneyGram support
Contact MoneyGram: Find below customer service details of MoneyGram, including phone and address. You can reach the below contact for MoneyGram locations, rates, online money transfer, money order, tracking, international wire transfer or questions on other MoneyGram services. Besides contact details the page also offers information and links on MoneyGram services.
MoneyGram Head Office
MoneyGram International
2828 N. Harwood St, Floor 15
Dallas, TX 75201
United States
Customer Service Support (USA)
You can reach the below numbers for queries on MoneyGram payment, locations, sending money, complaints or other queries on MoneyGram services
Phone: 1-800-MoneyGram
Phone: 1-800-666-3947
Phone: 1-800-328-5678
Phone: 1-800-926-9400 (MoneyGram Rewards)
Phone: 1-800-955-7777 (Spanish)
International Contacts
Find below numbers of MoneyGram offices worldwide. You can enquire on MoneyGram payment status, locations or other queries.
Andorra: 901-20-10-10
France: 0805-540-406
Germany: 00800-8971-8971
Ireland: 1800-558792
Italy: 800-785-353
Netherlands: 0800-023-3880
Spain: 800-098595
Sweden: 800-8971-8971
United Kingdom: 0800-8971-8971
Russia: 8 800 200 47 26/(495)3-636-636
_________
MoneyGram Email Support
To email MoneyGram for queries on sending or receiving money through MoneyGram write to [email protected]
MoneyGram Locations
To locate a MoneyGram office nearest to your city click here. You can filter results through city title or postal code. You can also narrow location by services such as "send money" and "receive money".
Calculate Rates
You can calculate the costs incolved in sending or receiving money through MoneyGram. Click here to access the online cost estimator tool.
MoneyGram Rewards
Members of MoneyGram rewards program can get discounts and special promotions when sending money through MoneyGram Rewards. The program allows you to earn up to 10% off transfer fees for all eligible transactions.  To sign up for MoneyGram Rewards click here.
About MoneyGram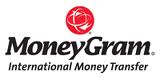 MoneyGram was founded in the year 1940 as Travelers Express. It is the second largest money transfer business in the world with revenues of $1.17 billion. Headquartered in Texas, MoneyGram employs some 2,500 people around the world. The company in fact has about 244,000 agent locations in more than 190 countries. The global payment services company allows consumers to send and receive money worldwide. MoneyGram has about 35,000 agent locations in the US.
For sending money MoneyGram offers Same Day Service through which money will transfer in minutes from your credit or debit card. Customers can receive money from any of MoneyGram's 233,000 agent locations around the world. In the U.S., MoneyGram directly offers online transfer services. MoneyGram products also include MoneyGram Money Orders (to pay bills and send funds through mail) and MoneyGram Prepaid Visa Debit Card (to make purchases wherever Visa debit cards are accepted).
MoneyGram's network of agents include brands such as Forex Bank, Rosbank, Bank of China, Walmart, Wegmans, CVS, Citibank, Supervalu, Advance America, AFEX, Standard Bank, UBA, Punjab National Bank, IndusInd Bank,Westpac, Donga Bank, Thomas Cook, SBI, Maybank, Carrefour, Post Office, SRD, Canada Post, etb and more.