Mount Rigi should be on your travel bucket list if you love mountains and want to be mesmerized by the divine image of Alpine hills in Switzerland . Surrounded by three scenic lakes, Lake Lucerne, Lake Zug, and Lake Lauerz, Mount Rigi offers an unmatchable view of the region. The mountainous region with the combination of lower lands offers you a panoramic picture of hundreds of Alpine peaks and 13 lakes.
If you are lucky enough, you can get a peek of the French Alps and Black Forest of Germany on a clearer day. Mount Rigi is also home to the oldest cogwheel train route in Europe, operating since 1871. Experience the nostalgia of the historical cog trains in your journey to the mountain summit.
Info on Timings & Tickets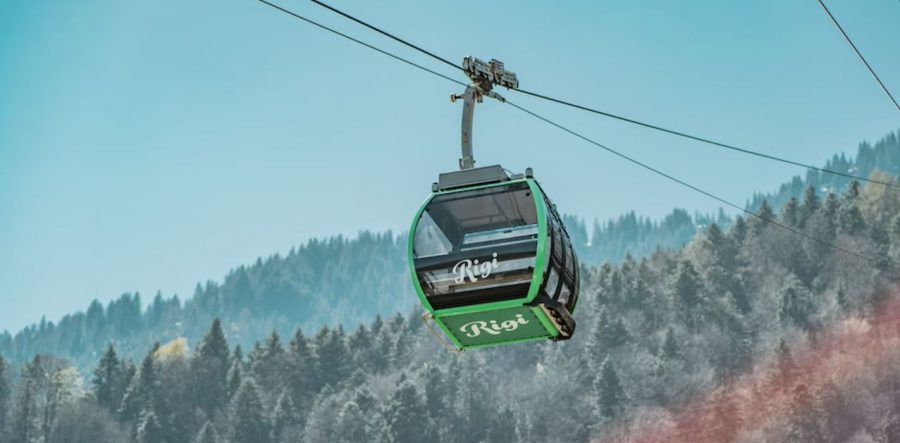 Mount Rigi is open all year round and offers enchanting experiences throughout the year. Depending on the activities you choose, Mount Rigi is great for a day trip. You can indulge in seasonal activities such as hiking in summer and skiing or snowboarding in winter.
However, the best time to visit Mount Rigi is from June to September to witness breathtaking views and get the best out of the adventures. If you want to experience snow and participate in winter sports, visit from December to February.
Mount Rigi is free of admission charges; however, you have to buy tickets to reach the mountain top and enjoy different activities. The transportation cost from the mountain base to the top of Rigi is 45 CHF one-way and 72 CHF for a round-trip by cable car or a cogwheel train. For Swiss Travel Pass holders, the trip from Lucerne or Zurich via the mountain base to the Rigi Kulm is free.
The tickets are available both online and at the stations. If you book online, you can avail attractive discounts and avoid the sizeable line at the entrance.  The cogwheel train and cable car tickets can be purchased through the official website of Mount Rigi Railways and at any staffed rail station. There are single ride as well as 1 day to 5 day passes. Payment for tickets and passes can be made online using major credit cards.
How to Reach
Visitors from Lucerne can take a boat to either Vitznau or Weggis docks. From Vitznau, you can take a cogwheel train to the summit of Mount Rigi. If you are traveling via Weggis dock, you have to walk 15-minutes uphill to the cable car station to hop on a cable car to Rigi-Kaltbad. It takes about 10 minutes to reach a resort on a beautiful plateau from where you can take the red cogwheel train to the mountain's summit.
You can also book a day trip service from Lucerne to enjoy a scenic cruise on Lake Lucerne. If you are visiting from Zurich, the best way is to board a direct train to Arth-Goldau, which takes up to an hour. Then, take the blue cogwheel train to Rigi Staffel and Rigi Kulm.
Things to Do in and Around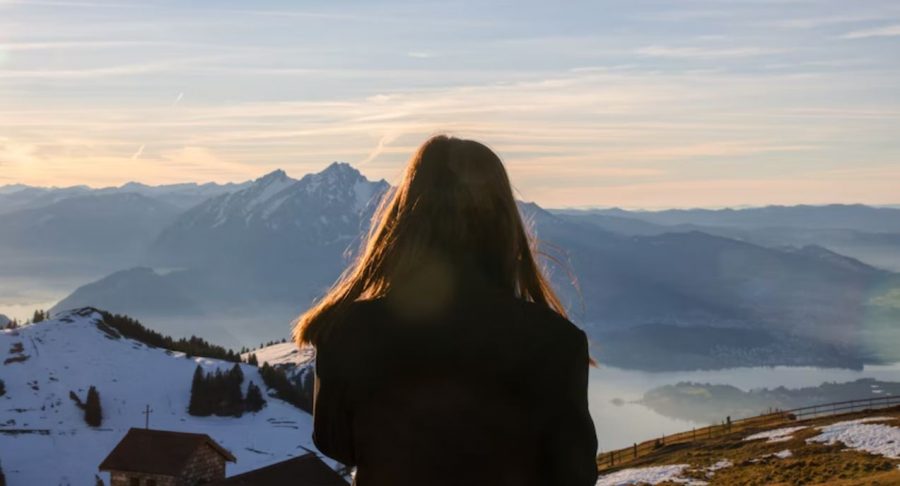 When visiting Mount Rigi, we cannot stop raving about the exhilarating panoramic views of the Alpine mountains. But, there is more to it. Let us see some interesting things we can do in and around Mount Rigi. If you want a relaxing time between the mountains after your journey uphill, you can indulge in a mineral bath in Rigi Kaltbad. The spa tradition of Mount Rigi has a history of 600 years where you can bathe in the healing waters of Drei-Schwestern-Brunnen spring or take massages, infusion sauna, and more.
The cheese-making farm is another must-visit spot near Rigi Kulm. It is a 20-minute walk from Kulm to Alp Chaserenholz cheese dairy, where you can visit the cheese shop, cheese barn, and aging cellar. You can also enjoy delicious cheesy dishes in the outdoor or indoor restaurant. Apart from these, various sports are available for visitors starting from popular summer hiking trails, paragliding, snowboarding, and more.
How to Contact
The tourist office for Mount Rigi Railways is located at Bahnhofstrasse 7, Postfach 6354 Vitznau, Schweiz. For queries on tickets, schedule, or others, you can approach the guest service by calling +41 41 399 87 87 or writing to [email protected]