Find below the customer service details of Xplornet, Canada. Besides contact details, the page also offers a brief overview of the Internet service provider.
Head Office
625 Cochrane Drive
Suite 1000, Markham,
Ontario L3R 9R9, Canada
Support
Phone: 1-877-605-3106 (general)
Phone: 1-866-841-6001 (support)
Email: [email protected]
______
About Xplornet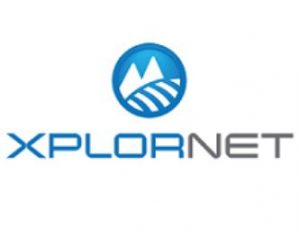 In today's digital world, a high-speed internet is the lifeline to staying connected. Xplornet is a Canadian internet service provider that provides reliable, high-speed broadband services for internet and home phone connections. They provide succor to rural Canadian towns and villages, such that customers can avail of fast internet even from the remotest corners of Canada, which is quite a challenge taking into account Canada's vast and varied geography. This 15-plus year company has its headquarters in Woodstock, New Brunswick and concentrates on connecting rural Canada to the world through high-speed internet facilities.
Xplornet provides services in fiber optics internet, fixed wireless connections, mobile and broadband connections enabling customers to carry out uninterrupted online transactions for work, home or play. No longer does one have to fret about patchy connections or slow networks. Xplornet has earned a name for its commitment to providing a seamless online experience by investing in research and innovations in technology, new towers, deploying fiber and new satellites – all this at an affordable price.
Popular among their plans is the Fixed Wireless Service, which offers unlimited data, allowing you to stream your favorite shows, work or learn from home, connect with family and friends and do your regular browsing and emailing work. Xplornet has many other flexible plans so you can make changes to your plan as your needs change or you can make upgrades easily, without having to pay a heavy price for it. Their call centers are located in Canada and Xplornet's bilingual agents are available to help you round the clock and through the year. You can make use of their services to check out which internet services, packages and pricing details are available in your area. Best performance is assured with the Xplornet routers that are designed to be sturdy and give best performance.
The Xplornet Home Phone Service is a very affordable internet plan which gives you province-wide calling, Caller ID, Voicemail, Call Screening, Call Waiting and many more such facilities. The other option available with Xplornet is the Wi-Fi solution. You can connect all your devices through Wi-Fi and your whole house becomes internet enabled and you can choose where you want to connect from. The Xplornet Wi-Fi router allows you to monitor the amount of time your kids spend online; you can block inappropriate content, thus making your house safer for your children.
Safeguard your internet services by going in for the Xtra Care warranty, which gives you the added protection all year round for a nominal amount. This does away with expensive service visits that are often required to keep your service hassle-free. If you are looking for internet services for your business, you could opt for Xplornet Enterprise Solutions, which is a scalable internet connection and as your business grows, it will help you with suitable upgrades and extensions. It also provides you with back up connections, so your business can go on functioning in an uninterrupted manner. This is available from coast to coast, so location does not matter.