Find below the customer service details of TradeStation. Besides contact details, the page also offers a brief overview of the online brokerage firm.
Head Office
TradeStation, Inc
8050 SW 10th Street, Suite 2000
Plantation, FL 33324
United States
Customer Service
Phone: 800-822-0512
Phone: 954-652-7900
Phone: 008 007-777-6543 (Europe)
Phone: +1-954-652-7900 (international)
Email: [email protected]
Email: [email protected]
______
About TradeStation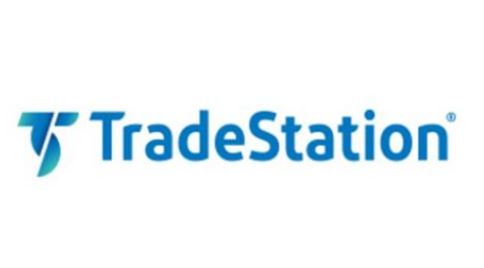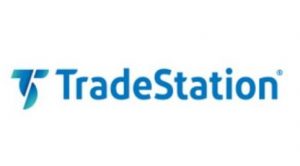 TradeStation is a premier online brokerage firm operating as a wholly owned subsidiary of Monex Group. Founded in 1982, TradeStation facilitates the trade of stocks, options and futures. Headquartered at Plantation, Florida, the company is regulated by the Financial Conduct Authority (FCA), Financial Industry Regulatory Authority (FINRA) and Securities and Exchange Commission (SEC). The TradeStation platform is designed for advanced traders who want to trade on stocks, bonds, mutual funds, options, futures, ETFs and cryptocurrencies.
The cutting-edge analytical tools and charts can be accessed on desktop, web and mobile. The best part? TradeStation offers $0 commissions on stocks and most ETFs. For options trading, you will need a minimum of $2000 in your account. For future trading, you will need about $5000. The cash account can be opened with a $1 minimum deposit. As of 2021, TradeStation had more than 153,000 active accounts. The company was voted as "Broker of the Year" in the First Annual TradingView Awards.
For beginners, you can choose from two types of brokerage accounts, one for Equities and Options, and the other for Futures. You can start with paper trading or develop and test strategies on your own. As for the service costs, it depends entirely on the account type. Currently, you can choose from two basic account types – TradeStation Go and TradeStation Select. TradeStation Go allows trading equities and ETFs with no commissions. However, there is currently a $10 fee for placing orders on the desktop app. Options and futures cost between $0.50 and $1.50 per contract. You can trade unlimited Stocks and ETFs with no commissions.
As for TradeStation Select, there are no additional fees for using the desktop trading platform. Stocks and ETFs can also be traded without any cost. If you trade on futures, then it will cost $1.50. Options contracts cost between $0.60 and $1.50. TradeStation Select requires a $2,000 minimum balance. Those who trade on large volume can opt for per-share/per-contract commissions or unbundled pricing. You can read in detail the commissions, margin rates, and service fees under the Pricing tab on the website.
Once registered, you can buy and sell stocks, get access to more than 2,000 exchange-traded funds (ETFs), start crypto trading and much more. If you trade futures, then you will find over 350 futures and futures options products to trade. They include a range of markets such as indices, treasuries, metals, energies, and currencies. With a small amount of capital you can take bigger trades through increased leverage. New accounts can be registered by filling a form online. There are accounts designed for individuals, family, entities and large institutions.
If you are an active trader, the desktop platform is just for you. Incorporated in the software is the powerful RadarScreen that scans for opportunities real time. The scan can be based on more than 180 fully customizable technical and fundamental indicators. Further, design customized trading strategies, backtest and automate trade ideas, explore the built-in trading apps and gain access to an online marketplace where you can try ready to use add-on products. Prefer the web-based version? TradeStation's charts and technical indicators can be used on the web-based platform. It is easy to use and executes orders without any delay. Besides efficient order placement capabilities, you get streaming market data and even historical data.
Without leaving the the browser window, you can access to breaking news as well. All these core features can be accessed on the TradeStation app for Android and iOS too. You can place orders while on the move and track positions and orders. And you will never miss an opportunity by setting mobile alerts on price and volume. For future options traders, TradeStation has introduced FuturePlus that offers free market data, customised trading and powerful execution capabilities. Cryptocurrency traders can take advantage of the TradeStation Crypto platform for trading Bitcoin, Bitcoin Cash, Ethereum, Litecoin and USD Coin. They can be traded with a fee starting at $0.5 per trade.
New to trading? TradeStation offers a wealth of resources to help you hone your trading skills and use  the platform to its full potential. There are informative articles and videos teaching the basics of trading, reading charts, using technical indicators and pre-built scans and using the tools on the TradeStation desktop or web. There is also a section with FAQs on registering new account, placing or cancelling orders, taking positions, downloading reports and much more. For complaints or queries, you can also reach out to support through live chat, phone or email.