Find below the customer service details of SoFi. Besides contact details, the page also offers a brief overview of the financial services company.
Head Office
234 1st Street
San Francisco, CA 94105
United States
Support
Phone: 855-456-7634 (general)
Phone: 844-763-4466 (home loans)
Phone: 844-945-7634 (credit card)
Email: [email protected]
______
About SoFi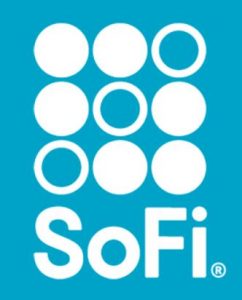 SoFi Technologies is a US based online personal finance, software and banking company. It was founded in 2011 by Stanford Business school students, with headquarters in San Francisco. SoFi introduced student loan refinancing in 2012, the first company to do so. In 2020 the company celebrated 1,000,000 members. SoFi's growth has been phenomenal and it currently has revenue upwards of US $ 985 million. It has achieved over $50 billion in funded loans, with over 4 million members and upwards of $22 million in debts paid off by members.
It is popular for the financial products it delivers, such as student loans, auto loans, mortgages, refinancing, personal loans, credit cards, banking and investing. SoFi services are accessible both through their mobile app and through their desktop interface.
The company's aim is to help people reach their financial goals and independence and to achieve their ambition. Their mission is not just to make you rich, but to help your money work for you in the long term. With new products and innovations, SoFi constantly strives to make members achieve ways to reach their financial independence. SoFi has eleven core values that guide them in all their endeavors at work and service.
SoFi's student loan programs are sought after by all because it covers every section of student requirement with refinancing options such as medical student refinancing, Parent PLUS refinancing, refinancing for medical professionals, and law and MBA refinancing. They have private student loan options for undergraduate students, graduate students, Law and MBA students, health professionals and parent student loans.
One could also get personal loans for home improvement, credit card consultations, family planning, travel and weddings. SoFi gives loans for mortgage refinancing, cash-out refinance, jumbo loans, auto loans refinancing and home equity loans.
If you want to invest your money to further your financial goals, SoFi has many suggestions for you such as active investing, automated investing and IPO investing, fractional shares, ETFs, crypto investments and retirement accounts. One could also get credit card facilities and banking options here. A range of insurance plans are available with SoFi for insurance for automobiles, life, home owners, estate and renters.
SoFi helps you with financial insights to enable you to become financially independent through credit score monitoring, budget and spending trackers, property trackers, and an investment portfolio summary. You could also get business solutions and financing from SoFi.
Becoming a SoFi member has many benefits that will steer you towards financial health. Every step you take forward, earns you reward points. If you refer friends and family to the SoFi program, you get paid a referral bonus. So, whether you are a student requiring a loan or refinancing, a homeowner, retired person or a business entrepreneur, SoFi is there with you to help you get your money right and make it work for you. SoFi advisors provide invaluable advice and feedback to help you choose the best product and service that will build your future and career.