Find below the customer service details of Shogakukan. Besides contact details, the page also offers a brief overview of the Japanese publisher of books and magazines.
Head Office
91 Bencoolen Street
#03-05 Sunshine Plaza
Singapore 189652
Support
Email: [email protected]
Phone: +65 6557-0178
______
About Shogakukan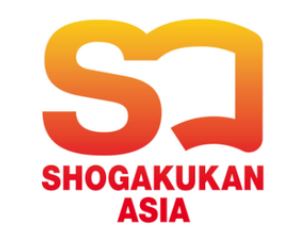 A book can change the world, one reader at a time. Whoever said this, understood the importance of books in our lives. Influencing the reading habits of Japanese citizens and steadily expanding worldwide, is Shogakukan Inc. This Japanese publishing company that started operations in 1922 and is based out of Chiyoda City, Tokyo, forms one of the largest publishing companies in Japan. Its subsidiaries are Shogakukan – Shueisha Productions Co Ltd. And Shogakukan Asia.
Shogakukan has made a strong name for itself in the magazine and book publishing industry. The company started off as a publisher of children's educational magazines and slowly progressed to publishing general magazines that included a book publishing division that specialized in picture books, dictionaries, illustrated guides, encyclopedias and literary works catering to all age groups.
Shogakukan has now come to stand as one of the leading publishers of manga and other publications in Japan. They have to their credit the yearly publication of over 60 magazines, 8000 books, 13000 manga books, 800 magazines and 4000 DVDs. Spurred by the success in Japan, Shogakukan has now expanded its footprints to San Francisco, Paris, Shanghai and Taiwan, and the company is aggressively focussing on growth in Asian markets. To this end, Shogakukan Asia was launched in 2013 with Singapore as its headquarters and has increased its footsteps to Singapore, Malaysia, Indonesia, Brunei, Thailand and the Philippines.
The Japanese publisher has on offer a host of manga and comics, edutainment books and magazines and hobby and craft books. Some of their most popular titles are Animal Crossing, Detective Conan, Zelda, Mob Psycho 100, Splatoon, Teasing Master Takagi-san, Komi can't Communicate, Zero's Tea Time, The Pokémon series, Lost in Translation, Black Lagoon, Inuyasha, Ride or Die, The Disastrous Life of Saiki K, Departures, I am a Hero, Our Little Sister, Beyblade, Spiral, Kamikaze Girls, Tekkonkinkreet, Doraemon, Ride Your Wave, Children of the Sea, Stand By Me Doraemon, The Murder Case of Hana & Alice, Midnight Diner, 20th Century Boys 1: Beginning of the End, Space Battleship Yamato, Azumi, Macross Plus and Be With You.
The company also has expertise in creation and production of movies and TV shows. Popular Shogakukan collaborations and assistance include movies and TV shows such as Animal Crossing, Ape Escape, Baku Tech! Bakugan, Clockwork Planet, Cross Game, Blade of the Phantom Master, Danchi Tomoo, Duel Masters, Hi Score Girl, Kirakira Precure a la Mode, Komi can't Communicate, Line Town, to name a few. Books and magazines can be purchased online on Amazon, Books Kinokuniya Thailand, Books Kinokuniya Malaysia, Books Kinokuniya Indonesia, Times Bookstores, Asia Books, Shopee and Lazada. The details of the distribution network is published on the website. For queries or feedback on the books or magazines, you can reach the publisher through the contact details provided at the start of this page.