Find below the customer service details of PTT-Turkish Post. Besides contact details, the page also offers a brief overview of the postal company.
Head Office
Posta ve Telgraf Tesilati A.S.
Sehit Tegmen Kalmaz Cad,
No: 2 06101 Ulus, Ankara
Support
Phone: 444 1 788
Email: [email protected]
_____
About PTT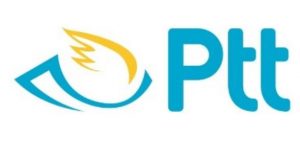 PTT, which is short for Posta ve Telgraf Teskilati, is the national postal operator of Turkey, with a vast history of more than 180 years. Founded in 1840 as Ministry of Post, PTT offers postal, logistics and banking services to individuals and businesses. Headquartered at Ankara, the company, internationally known as Turkish Post, has postal branches spread across the country. The branch locator online will help locate an outlet by city, address or pin code. A member of the Universal Postal Union (UPU), other associate companies include PTT AVM, PTT Kargo, PTT Bank, PTT Cell and PTT Kep.
Speaking of the postal services, PTT allows you to send letters and documents across the country through standard or EMS (registered). If sending documents or letters, the weight cannot exceed more than 2kg. Choose EMS courier for sending important parcels. Letters and documents for destinations outside the country as well cannot exceed weight of 2kg. You can calculate the shipping charges along with timeframe with the tools available online. Simply choose the destination, along with item type and weight to get the rates. If your post is already enroute, track the same online with the reference number.
Besides documents, PTT offers cargo services for domestic and international locations. Through cargo you can send parcels with weight up to 30kg. The package can be sent to an address or to nearest PTT office where it can be collected. For international parcels, you have services for surface as well as air. You can send parcels to more than 120 countries. In an event where the parcel is damaged or missing, you can claim compensation as well. The terms and process for same are published online. Logistics is another key service offered since 2018. Through PTT Logistics, you can transport goods internationally through road, air or sea. Warehousing facilities as well can be availed across the country.
Want to send a telegram? Get your message delivered within 6 hours through the expedited telegram service. Telegrams can be sent through the PTT offices or over Internet. Like all postal departments, stamps and philately is a core service of PTT. You can order personalised stamps or explore those that showcase the rich history and culture of the country.
Most PTT branches accept money order transactions as well. You can send money to an individual or have same collected at the postal branch. Electronic money orders can be processed for locations outside the country. Western Union is available at most branches. Within 30 minutes the receiver can collect money. Western Union has hundreds of thousands of agent locations worldwide. PTT also partners with MoneyGram to transfer money to more than 200 countries. You can also receive money sent from global locations with the reference number provided during the transaction. Other financial services available include creating savings account, credit card payments, and making bills of phone and utility bills.