Find below the customer service details of Poczta Polska. Besides contact details, the page also offers a brief overview of the Polish postal company.
Head Office
Rodziny Hiszpanskich,
Warszawa 802-685, Poland
Support
Phone: 801 333 444
Phone: +48 438 420 600
Email: [email protected]
_______
About Poczta Polska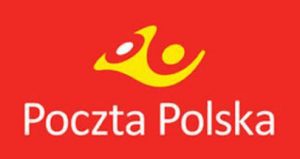 Poczta Polska is a state postal service provider in Poland that has a vast history of more than 460 years. Owned by the Government of Poland, Poczta Polska began operations in the year 1558 and has its headquarters at Warsaw. The key services include letter delivery, parcels, EMS, logistics and freight forwarding. Additionally, it also provides financial services in the form of money order, savings account and insurance. Employing over 70,000 across the country, Poczta Polska's network includes more than 7,600 branches and outlets. The collection points operate throughout the week and in fact number over 17,000. The national postal operator on an average handles 5 million parcels each day.
There are tools available on the website to help find a post office or pick up point. You can locate an outlet nearest to you by address or postal code. If you have already dispatched a letter or parcel, you can track status of same through the reference number online. Yet to send a parcel? Know the estimate and delivery timeframe as well even before dispatching the item. For an overview of the services, Poczta Polska's most popular services are of letters and parcels. Under letters, you have both economical and priority delivery. It can have a maximum weight of 2kg. While Economical can take up to 3 business days, with Priority you can expect delivery by next business day.
If the letter has an important document, choose registered mail. It also has a priority delivery option and comes with proof of delivery and acknowledgement of receipt. For those letters that have a high value item, you can insure to claim compensation in an event of loss or damage. Coming to parcels, Poczta Polska has a separate brand called Pocztex that handles the business. Individuals and businesses can choose Pocztex to send items from 20kg to up to 30kg. You can be assured of speed and safety as they also come with insurance. Smaller parcels less than 10kg has an economical pricing. For those who want to book parcels at the comfort of their home, the company has designed an online platform for same.
Poczta Polska has an impressive network of collection points so you can receive the letter or parcel without any delay. Additionally, you can choose to have it delivered to an address or PO Box. Letters and parcels can also be booked for destinations outside the country. The costs and delivery time frame varies according to the location. Did you know? There is Express Mail Service (EMS) so your package can be sent swiftly through the partner network.
Like it's counterparts, Poczta Polska offers a range of financial services to individuals and families. Want to send money to an address in Poland? The money order allows you to do just that at any nearest post office. The recipient will receive cash within 2-4 business days. To send faster, you can choose the instant bank transfer. The money gets transferred to the bank account of your choice. To send money outside Poland, you can choose foreign postal order as well as MoneyGram. Other products include credit cards, deposits, savings account and insurance products. If you are an avid stamp collector, Poczta Polska has a good collection of stamps that can be purchased individually or as subscription.