Find below the customer service details of MyFICO. Besides contact details, the page also offers a brief overview of the credit monitoring service.
Head Office
5 West Mendenhall,
Suites 105 Bozeman, MT 59715
United States
Support
Phone: +1 800-319-4433 (general)
Phone: +1 888-342-6336 (FICO sales)
______
About MyFICO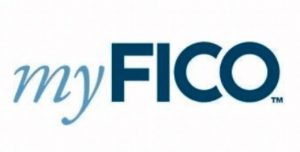 A credit score is a number that ranges from 300-850 that determines your creditworthiness. A credit score in the range of 300-550 is considered bad. Whereas, a credit score between 500-850 is considered good. There are a few factors that determine credit score which include: payment history, credit utilization, length of credit history, amount you owe and recent credit behavior.
Lenders check individual credit scores before giving a loan or allowing another credit card. Poor credit refers to one's inability in timely payment in history and likelihood of the same in future due to low balance. This bars borrowers from getting loans from traditional lending institutions. There are reputed credit repair companies out there who can repair your credit score by fixing the errors on the report.
Besides major credit bureaus, there are independent companies that can check your credit score. FICO scores are widely recognized as industry standard credit scores. In 1960, Fair Isaac, the company that started FICO scores, introduced credit scoring for the financial service industry. MyFICO allows individuals to monitor credit scores without having to go to a third party.
The company calculates FICO Scores using client's Experian, TransUnion, and Equifax reports. These are three of the most prominent credit bureaus that lenders may use when you apply for credit. You can get the right score for your goal with standard and industry-specific versions of the FICO Score, including the versions most commonly used when applying for a mortgage, auto loan, or credit card.
Services
FICO offers services like credit monitoring, FICO score monitoring, identity monitoring and identity restoration. The credit monitoring service allows FICO to continuously monitor customer's credit files at Experian, TransUnion, and Equifax and notify them of any significant changes, such as inquiries, new accounts, address changes, late payments, and other. The data that is monitored depends on the Credit Bureau. However, few common information that is monitored includes: newly opened credit account, inquiries from applications for new credit, newly listed public record (bankruptcy), new addresses, newly listed collection accounts, balance change ($1 or greater), change in credit limits ($100 or greater), change in credit account status and change to public record and collection account.
If you opt for FICO score monitoring, they will include your current FICO Score with every credit monitoring alert. Score monitoring allows you to see how changes to your credit affect your score. They send notifications when your FICO Score changes. The company employs advanced identity theft monitoring to constantly scan thousands of websites, chat rooms, and other online databases for the buying, selling, or trading of your personal information and notify you if it is found. This scanning helps to alert you of potential threats. They also search public records for other indicators of identity theft, such as new names or addresses associated with your Social Security number.
If you have experienced identity theft, then myFICO can assist you with identity theft restoration and insurance. They provide identity theft insurance coverage of up to $1,000,000, which includes coverage for data breaches, a stolen identity, and fraud. Their experts are available on call round the clock to help you restore your identity. There are three plans available – Basic, Advanced, and Premier. The identity monitoring is not available on the Basic plan, and also this plan covers only one credit bureau. Payment for subscriptions can be made using any major credit card. Note that your subscription will automatically renew monthly, quarterly or annually, depending on what you have selected. If you want to update payment information or cancel your subscription, simply sign in to your account and navigate to the My Subscriptions page.