Contact Menards: Find below customer service details of Menards, US, including phone and email. Besides contact details, the page also offers a brief overview of the home improvement store chain. Reach the customer service below for support, complaints or feedback.
Head Office
Menard, Inc
5101 Menard Drive,
Eau Claire, WI 54703
United States
Customer Service
Email: [email protected]
Phone: 715-876-5911 (corporate)
Phone: 715-876-2600 (transportation HQ)
______
About Menards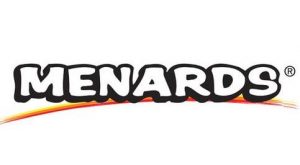 Menards is a US-based chain of home improvement stores. Named after the founder John Menard Jr, the company today operates in more than 300 locations and claims to be the third largest home improvement chain. Operating since 1960, Menards employs more than 45,000 and has its headquarters at Eau Claire, Wisconsin, US. Products sold include hardware, garden supplies, building materials, tools, light fixtures, home appliances, doors, windows, paint, plumbing supplies and automotive products.
The family-owned company's stores span locations that include Illinois, Indiana, Missouri, Minnesota, Michigan, Kansas, Kentucky, Iowa, Nebraska, North Dakota, South Dakota, Ohio, Wisconsin, and Wyoming. The stores not only stock products from leading brands in the home improvement industry, but also Menards' own in-house brands Midwest Manufacturing, Masterforce, Dakota, Mastercraft, Grip Fast, Tuscany and Tool Shop.
There is a store locator on the website to help customers locate a Menards outlet in their city. The details will show the store-specific pricing, inventory and hours. Before visiting the store, you can know the trending and those on discount on the Weekly Ad which is published online. If looking to customise a product, you can sign in to your Menards account and view and modify designs. It can include countertops, cabinets, windows, garages, and roofing. Not sure on the right tool needed for your project? Navigate to the Buying Guides section for help.
For those interested in shopping online, the website lists products categorised under departments like Appliances, Electrical, Hardware, Kitchen or Outdoors. Products you can shop include cooktops, freezers, range hoods, refrigerators, small appliances, bathroom hardware, building materials, door locks, exterior doors, garage doors, windows, alarm systems, electrical tools, home electronics, lighting, carpet, hardwood flooring, cabinet hardware, air filters, heaters, venting, thermostats, furniture, kitchen appliances,among others.
Purchases on Menards.com can be made using Visa, MasterCard, Discover, American Express, PayPal and Menards gift cards. Short on cash? There are credit programs offering financing on large purchases. You can apply for a Contractor Card, Big Card or Commercial Card on the website. Get more details by speaking to Menards support. During checkout, you can see the shipping options and costs. Most ordered are processed within 2 days. The shipping timeframe depends on the product and the destination. Shoppers have the option to order online and pick the item from local store.
If you received a damaged product, report same within 3 days for exchange or refund. For more information or queries on store locations, payment, cancellation, refund, warranty, career, or others, reach the Menards support.