Find below customer service details of LA Fitness, US. Besides contact details, the page also offers a brief overview of the fitness club chain.
Head Office
Fitness International, LLC
2600 Michelson Dr Ste 300
Irvine CA 92612-6536
United States
Customer Service
Email: [email protected]
Phone: 949-255-7200
______
About LA Fitness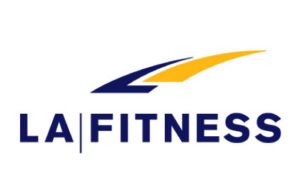 LA Fitness is an American fitness club chain established in the year 1984. Founded by entrepreneur Chin Yi, LA Fitness operates a network of more than 700 clubs across the United States and Canada. The fitness clubs are staffed by certified fitness experts and boast of state of the art equipment. Amenities include indoor spa, steam room, free parking and locker rooms. For those who love group fitness classes, there are a number of programs run at the centers. There are a variety of membership options to fit everyone's goals. The privately held company has its headquarters at Irvine, California.
Planning to join LA Fitness? Locate a club nearest to your location on the website. Fitness centers can be located by city, state and zip code. The 'Find a Class' option is designed to help locate a center by class. There are more than 20 group classes to choose form. Open 7 days a week, the classes include cycling, yoga, Zumba, belly dancing, kickboxing, Pilates, power circuit, and Tai Chi. There is a water workout called Aqua Fit which is a 50-minute cardio and resistance training class. Further, there are basketball leagues, racquetball tournaments and competitive activities throughout the year.
New members can take a membership for as low as $30 a month. Look out for offers and discounts available at locations before joining a program. Memberships may require an initiation fee or annual fee. Personal training and other services may require additional fee. You can become a member by paying the fee online using Visa or MasterCard. The recurring fee will be automatically debited from you account unless cancelled. Before taking a membership you can explore the club and even take part in programs through the 5-day guest pass.
Facilities and amenities may vary by location. Existing members can get a complimentary two-week pass for VIP guests. Members can login to their account to add family members, view check-in history, manage workouts, and book personal training sessions. You can also download the LA Fitness smartphone app to check-in using mobile device, search clubs, review check-in history and schedule classes. Register for Pro Results Personal Training to get a customised workout plan and access to certified personal trainers to help you with your fitness goals. For complaints or queries on club locations, membership, cancellation, career, or others, reach the LA Fitness support.