Contact Korea Post: Find below customer service details of Korea Post, including phone and email. Besides contact details, the page also offers a brief overview of the postal company. Reach the customer service below for support, complaints or feedback.
Head Office
19 Doum5-ro Sejong,
30114 Republic of South Korea
Phone: +82-44-200-8114
Email: [email protected]
Customer Service
Phone: 1588-1300 (postal service)
Phone: 82-2-2108-9895 (postal service)
Phone: 1588-1900 (insurance)
_____
About Korea Post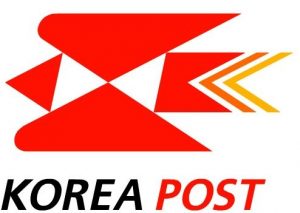 Korea Post is the chief postal service in South Korea, operating since 2000 and having its headquarters at Sejong City. It's history dates back to 1884 when it operated as the Directorate General of Postal Services. Part of the Ministry of Science and ICT, the national postal service facilitates delivery of letters and parcels and a number of associated services. Besides the basic postal services, there are financial services such as mail order, insurance and postal savings one can receive. Korea Post currently has a network of 3,500 post offices. It has regional offices in Seoul, Chungcheong, Jeonbuk, Gyeonggi-Incheon, Jeonnam, Gangwon, Busan, Gyeongbuk, and Jeju. There are three subordinate offices – Korea Post Officials Training Institute, Korea Post Information Center, and Supply & Construction Office of Korea Post.
In 2017, Korea Post had a busy year generating 2.8 trillion KRW in revenue. The same year it delivered 3.7 billion items of mail. For sorting the parcels, Korea Post has four dedicated postal logistics centers. Also there are 24 mail centers in operation. The operations are managed by a staff of more than 42,000 employees.
The key postal services include both domestic mail (letter and parcel) and international mail. Korea Post facilitates delivery of letters and parcels to more than 215 countries. While postal service forms the key offering, Korea Post's financial services have also been very successful. There are a number of savings deposit products tailored to customer needs. Further, the nationwide network of post offices offer rural residents and low-income earners access to insurance products. A new savings account or postal insurance can now be applied without visiting a Korea Post branch. You can do same through the Android and iOS app. Customers can also perform banking tasks such as signing up for electronic banking or check card services.
Visit the Korea Post website to locate a branch nearest to address. You can also learn more on the various offerings. Fro those who want to book letters and parcels online, head to the ePost portal. After registering an account, users can book postal, shipping, EMS and ecommerce delivery. The cost and delivery time frame varies according to weight and designation. You can use the calculator tool on the ePost website to calculate the costs for sending documents or parcels through EMS or EMS Premium. After booking, you can track status of delivery online. For more information or queries on delivery status, epost, parcel booking, career, or others, reach the Korea Post support.