Find below the customer service details of Kelley Blue Book. Besides contact details, the page also offers a brief overview of the vehicle valuation and research company.
Head Office
195 Technology
Irvine, CA 92618
United States
Support
Phone: +1 800-258-3266
______
About Kelley Blue Book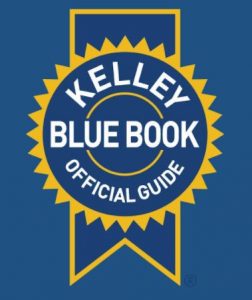 Buying a car is an important decision in every person's life, and for many, their wheels are a passion. Helping you make the correct choice is California-based automotive research company, Kelley Blue Book that helps you with a professional vehicle valuation and offers valuable insights to people who wish to buy an automobile – either new or used. Kelley Blue Book was founded in 1926, and is a part of Cox Automotive Enterprises. Many will know this company from the useful publication it put out in 2013 named Kelly Blue Book Used Car Guide. The company helps you with research, pricing estimates and a platform to purchase your dream car or sell your used car.
Kelley Blue Book offers customers the widest selection of new cars to buy from. You can choose your car by make – they have all popular car brands on offer ranging from high end cars such as Mercedes Benz, Audi, Porsche, Rolls Royce, Jaguar and Maserati , to hardy and more affordable cars such as Toyota, Land Rover, Kia, Honda, Hyundai, Lexus, Jeep and many more popular makes. If you have a specific size or use for your car in mind, you can shop by body style. Kelley Blue Book has options in SUVs, trucks, sedans, mini vans, coupes and hatchbacks. You can browse their website for best in class options such as compact SUVs, midsize cars, mid-size SUVs, full size cars, full size SUVs or full size trucks. You can also filter your search by the approximate price range you wish to purchase your car.
Getting a car for the most beneficial price is possible when you choose Kelley Blue Book. This is because you get complete pricing information including Manufacturer's Suggested Retail Price (MSRP), current supply and demand situation, regional and seasonal factors that will cause a fluctuation in price. Kelley Blue Book values are very accurate as they are based on years of market experience and are able to give an estimate working on a huge database of information from the manufacturers and local markets – both wholesale and retail dealings to get the latest and most accurate information. In the event of you wanting to purchase a used car, Kelley Blue Book price advisor app helps you connect with sellers and a fair price is reflected giving both parties a reasonable deal. You can also be assured of car condition and paperwork to be in order and as specified. There will be no hidden shocks.
Another option that Kelley Blue Book offers its clients is the instant cash offer. After inspection of the car and ascertaining its condition and value, the company makes an instant cash offer that you may take up to sell your car to them or you can use the amount to make a payment towards another new or used car of your choice. This instant cash offer is valid for 7 days. Visit the website to get more details. You can also check car reviews, car insurance rates and find out how much repairs on your car would cost.