Find below the customer service details of Ghana Post. Besides contact details, the page also offers a brief overview of the postal company.
Head Office
GPO, Asafoatse Nettey Road,
Accra Central, Ghana GA-183-8164
Support
Phone: +233 (0) 302 668 138
Phone: +233 (0) 579 579 100
Email: [email protected]
Email: [email protected]
______
About Ghana Post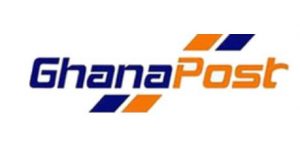 Ghana Post is the main provider of postal services in Ghana, West Africa. While the current operating company came into existence in 1999, Ghana Post traces is history to 1885 when it was under the British colonial role. Currently, it has a network of 360 post offices across the country and operates from headquarters at Accra. It has a mission to provide "reliable and secure communication and financial services". There are postal as well as financial services designed for individuals and businesses.
Customers can locate a Ghana Post branch on the website. You can send a document or letter to destinations across the country. For sending documents and goods faster, you can opt for Express Mail Service (EMS). The service is affordable and is the fastest way to send documents to locations across Ghana. It is a reliable service for delivery within 24 hours. Through EMS you can also send couriers to more than 200 locations around the globe. You can track local and international bound items through the tracking number on the website.
There are tools available online to calculate the rates for a specified weight and dimension of parcel or letter. The rates and charges vary according to weight and country of destination. Most Ghana Post outlets open 8am and closes at 5pm. Besides postal services, customers can avail financial services at any of the Ghana Post outlet. There are banking as well as remittance services. The foreign money transfer services include Western Union Money Transfer, MoneyGram, Express Fund and Cash for Africa. Then there is GhPostpay to make online transactions and make payments for bills. For queries or complaints on tracking, lost/missing items, delivery, or others, reach the Ghana Post customer support.