Find below the customer service details of Gatorade. Besides contact details, the page also offers a brief overview of the beverage brand.
Head Office
PepsiCo Inc.,
700 Anderson Hill Road,
Purchase NY 10577
Support
Phone: 1-800-884-2867
Web: Submit Email
______
About Gatorade
Gatorade is synonymous with its selection of sports drinks. This American brand is famous for its sports related beverages and food products that are in demand by sports persons around the world. Developed in 1965 originally as a drink for athletes from the University of Florida to replenish lost hydration and electrolytes, it has now gained popularity as a sport drink beneficial for all athletes, and is distributed in more than 80 countries, which include Canada, The United States of America, France, Germany, Brazil, UK and Australia. Gatorade products are also supplied in other parts of the world through PepsiCo.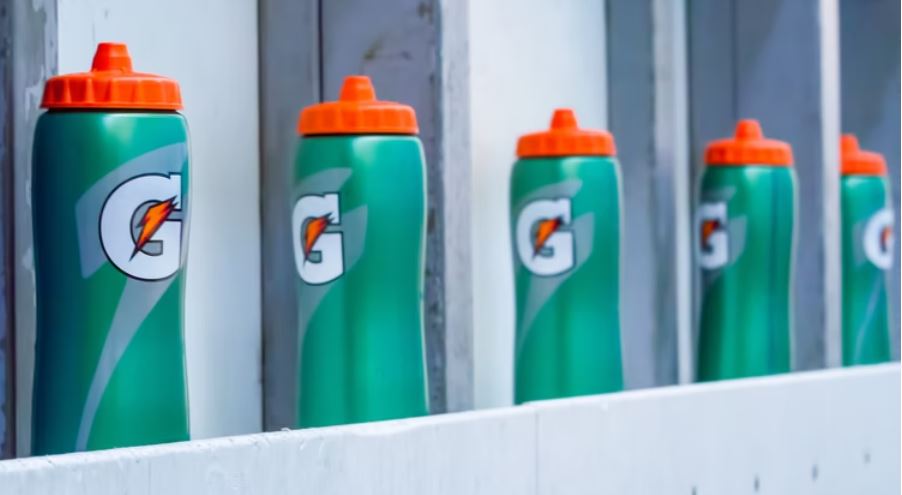 Gatorade beverages are scientifically manufactured and sports persons can check out details regarding nutrition and ingredients used on the website before deciding which drink is right for them. Most Gatorade products such as Thirst Quencher, G2, Gatorade Zero ready to drink beverage and Endurance Formula beverage and concentrates are kosher certified, making them universally accepted. Sodium content in Gatorade beverages are as per scientific amounts prescribed and suitable for the sport it caters to. Each person is different and there is no one-size fits all approach to sports needs. There are different options available for athletes with different hydration needs – one can choose from Gatorade Thirst Quencher (GTQ), low calorie Gatorade G2 and Gatorade Zero for the thirst quencher most suited to their needs.
You can opt for Gatorade products in various forms – chews, gels, powders, concentrates and formula, sticks, pouches, bars and beverages. Getting fit and building muscle and endurance was never this delicious. You can combine fitness with flavours when you opt for Gatorade. Endurance chews come in orange and fruit punch flavours and energy gels come in apple pear, Blackberry, mango and vanilla flavours. Endurance formula powders are available in lime, watermelon and orange flavours.
When one wants to increase muscle mass and regulate weight, one turns to protein powders, and Gatorade has some very good essential organic protein powders in mouth watering flavours such as mango, strawberry, chocolate and vanilla. This helps in promoting muscle building and regulating weight. For a quick energy pick up, you could try their fuel bars in popular flavours and healthy ingredients such as chocolate chip, oatmeal raisin, honey oat and peanut butter. For those wanting sugar free products, you could opt for the G Zero range of beverages from Gatorade and choose from a selection of fruit punch, cool blue, glacier cherry, grape, lemon lime, orange and berry flavours. Sugar free options also come in powder form with the same range of unique options and in another variety with added protein. One could also choose options of juices, thirst quenchers, energy bars and Gatorlyte in an amazing range of fruit flavours.
At Gatorade, you can also purchase the equipment that your favorite sports stars use and you could shop for the specially curated Sideline Collection of towels, insulated squeeze bottles, coolers, sweat patches, and starter kits. Hydrate yourself with the Gx system used by pros consisting of 30 oz. Gx bottle and a four pack of formula pods.