Find below the customer service details of Gameloft. Besides contact details, the page also offers a brief overview of the game developer.
Head Office
14 Rue Auber Paris,
75009 France
Phone: 33-1-58-16-20-40
Support
Email: [email protected]
_____
About Gameloft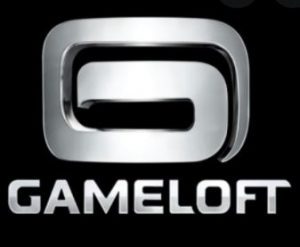 Gameloft is one of the world's leading mobile video game developers, based in France. Founded in 1999 by Michel Guillemot, Gameloft received the satellite award for best outstanding mobile game in 2012. Millions of passionate gamers download and play fascinating games such as Disney Magic Kingdoms, Dragon Mania legends and Asphalt 9 developed by Gameloft. Development of games takes place in 19 studios the world over. Developers at Gameloft are constantly innovating and studying trends in the gaming field so that they may come up with unique digital and social games that catch the attention of gaming enthusiasts. The popularity of Gameloft lies primarily in its global acceptance and this is because they have invested in research and development studios in different parts of the world, enabling them to understand the tastes and aspirations of gamers from different cultures across the globe. You can download your favorite games using Wi-Fi and they are compatible with iPad, iPhone, android devices, windows phones and personal computers. The free version of some of the Gameloft games can be downloaded from the Windows phone store.
Whatever your favorite genre of games, you will surely find one that piques your interest. In the racing, action and adventure genre, you can choose from Oregon Trail, Overdrive City, Asphalt Legends, Dungeon Hunter Champions, Iron Blade, Nova Legacy, Gangster New Orleans, Zombie Anarchy, Sniper Fury, Order and Chaos, and many more exciting games that will set your adrenaline rushing. You can pitch your skills against friends in multi-player games such as Modern Combat 5 Blackout, Blitz Brigade, Minion Rush, Zombie Wood and many more.
Kids can enjoy puzzle games such as Disney Getaway Blast, Little Big City 2, Pastry Paradise and Shark Dash. If role-play is your forte, indulge in excitement through games like Order & Chaos, Iron Blade, Dungeon Hunter, The Oregon Trail and Linda Brown. Speedsters love running games such as Sonic Runners, Paddington Run and Minion Rush. You can hone your strategy skills with Gameloft winners such as Auto Defense, Overdrive City, Legacy Heroes Unboxed, War Planet, Song Pop, Little Big City 2 , March of Empires, Kingdoms and Lords and one of their most popular in this genre – World at Arms. Simulation games are also hugely popular with the younger gamers with prominent choices being My Little Pony, Ice Age Village, Green Farm 3, Auto Defense and Magic Kingdoms.
The range of genres and options makes Gameloft the obvious choice among gaming enthusiasts. In Auto Defense, you can defend your castle against enemies and aliens using sophisticated artillery and then strategize your way to victory. Linda Brown brings in an element of romance and mystery, while car lovers can build their own car city in Over Drive City. Asphalt legends is an exhilarating racing game that sends your blood pumping and Zombie Anarchy sends chills down the spine. Each game is uniquely created to provide excitement and maximum gaming pleasure. Gameloft games can be played on several devices if they use the same operating system, and scores can be transferred during the changeover leading to continuity.