Find below the support details of Fandom. Besides contact details, the page also offers a brief overview of the wiki hosting service.
Head Office
Fandom, Inc
30 Sutter Street, 4th Floor,
San Francisco, CA 94104
United States
Support
Email: [email protected] (technical)
Email: [email protected] (advertisement)
Web: Create Ticket
______
About Fandom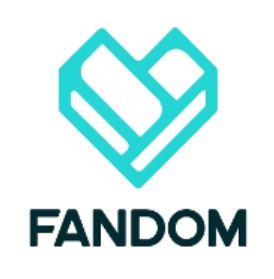 Fandom is a user-maintained website that caters to millions of gamers, movie addicts and binge watchers with its original and engaging content. The wiki hosting service is operated by San Francisco-based Fandom, Inc. Today, Fandom claims to be the "largest fan platform", with more than 300 million unique visitors to its website each month. Additionally, it hosts a staggering 250,000 user-run communities. You can read all the latest news on entertainment, fan feeds, videos and more on the website as well as iOS and Android app. Gamepedia, D&D BEyong, Muthead and Fanatical are all part of the same group.
There are more than 50 million pages to explore on Fandom. You can search for a wiki by name or by navigating through the sections – Games, Movies, and TV. Some of the top wikis include GTA, Elder Scrolls, Warframe, Nukapedia, Ark, MTG, Minecraft, Fallout, Pixar, Harry Potter, Marvel, The Disney, DC Extended, Twilight Saga, James Bond, Jurassic Park, Walking Dead, Game of Thrones, Arrow, Tardis Data, among others. You also have wikis on music artists, comics and books. On each of the wiki, you can read an overview of the movie or show, know the characters, the episodes and social media feeds from the makers. The characters and episodes have their own separate wikis with highlights and other key details. The same goes with games, where you have separate wikis for the series. You can even track latest news and announcements, receive tips, meet other gamers with similar interests and read about the vehicles, characters, places and missions that are part of the game.
The Wiki pages on the website are managed and maintained by users. Each of them will have key administrators and contributors. The wikis are also available in Spanish, French, German or other languages. There is a discussion board where users interact and join in the discussion. Users can create a new page upon registration. As you create a new article, you can give a title, format a page and add images. The Help section on the website has a number of articles that will guide you through the process. Users can also modify and make amends to the content on any page. You can add new information, update formatting or correct the errors. Note that you can get banned and account disabled if linking to illegal content, posting hate speech, posting nudity, or spamming.
It doesn't stop with just creating and editing pages, on Fandom you can also build your own community. You are advised to search if a similar community exists before starting your own. The duplicate wikis might be reviewed and removed by staff. You can create a community on games, movies, comics, books, TV, music and lifestyle. As you create a community, you can also customise the design or choose from pre-made templates. There are advanced tools giving complete control over the look and function of the page. Read the Terms of Use and Community Creation Policy to understand the various policies and guidelines.
Once you begin to create content on the newly launched community, you can invite visitors and increase the publicity of the page. Most importantly encourage contributors so there are more pages created. You also can set editors to review user content and comments. If you have more than 200 pages, you can apply for Fandom Spotlight to have your wiki advertised on similar pages. There are help pages that will answer queries on creating a community, customizing theme or adding contributors. Still need help? There is Community Central where you can meet other editors and learn tricks for promoting your wiki. There is an FAQ section with responses on top queries like signing up, creating wiki, editing page, inserting links, changing background image, using colors, enabling extensions, blocking users and handling conflict. If you have a feedback or found a bug to report, you can create a ticket and wait for response.