Find below the customer service details of Excess Baggage Company. Besides contact details, the page also offers a brief overview of the airport storage service provider.
Head Office
Unit 2, Provident Industrial Estate,
Pump Lane, Hayes,
UB3 3NE United Kingdom
Support
Phone: +44 20 8759 3344 (Heathrow)
Phone: 0800 077 4250 (general)
Email: [email protected]
Email: [email protected]
Email: [email protected]
Email: [email protected]
______
About Excess Baggage Company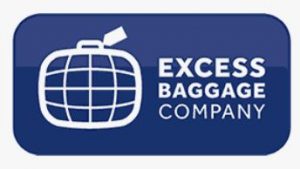 Excess Baggage Company is a leading provider of baggage services at airports and rail stations. They offer luggage storage at major airports and rail stations throughout the UK, as well as world-class terminals in countries such as Spain and Canada.
Travelers can leave their luggage with them for a few hours, days, or weeks so they can travel and explore freely with their baggage storage and shipping facilities, as well as a variety of other services. Founded in 1983, Excess Baggage Company operates multi service in-terminal stores at Heathrow, Gatwick, Luton, Madrid, and Barcelona Airports and most UK mainline rail stations including St Pancras International. Every year, they manage over 50,000 luggage shipments to and from 220 territories and countries.
Excess Baggage Company also offers luggage shipping from airports for oversize or excess baggage. An individual can book in-store at any of the locations to have their bags shipped anywhere in the world. Travelers can also choose a luggage transfer facility. Any arriving or departing traveler can pre-book luggage transfer or in-store. They transfer to/from the airport to a hotel, office, residence, or any convenient collection point in the city.
If you are looking for secure long and short-term storage of any item at the airport or railway station, you can book a slot in advance and drop off the item in-store on the day. You will get full security of the items as they offer round-the-clock CCTV and full security screening of items. You will get a discount if you book for 15 or more items.
If you are looking to send baggage across the borders, you can pick up their door-to-door delivery. The item will be picked up from your doorstep. If you want cartons to pack the baggage, the company offers you export strength cartons for free. Visit the website and select the service. You will have to provide all details like origin country, destination country, the number of baggage, if you want cartons, the size of the cartons you want, and details of the recipient. After you fill-up the details, you can request an online quote. The cost depends on the number of bags and the duration of the storage.
Another service they provide is parcel delivery in the UK and around the world. The company can send parcels and documents all over the world quickly and safely by utilizing all of the leading international couriers. An individual simply has to make the delivery arrangements in-store or online.
The bag wrapping service provided by the company is ideal to protect items while sending them a long distance. They cover your luggage in durable, recyclable plastic which can be used for any kind of item. The service is starting at £13.00 per item. Use the tough wrap to give your baggage extra protection and defend it from any physical damage.
It doesn't matter in which part of the world you are located, you can check the locations page on the website to see the nearest stores and the service availability.
If you want to know more about each of the services or want to avail any of the services, visit the website of Excess Baggage Company. Their stores, located at major airports and railway stations are open 7 days a week till late hours. So, you can visit any of the stores as well to understand the services.
Look for Excess Baggage Company or Left Luggage boards when you travel. Current locations include London Heathrow Airport, London Gatwick Airport, London Stansted Airport, Manchester Airport, Dublin Airport, Adolfo Suarez Madrid-Barajas Airport, Budapest Airport, Helsinki Airport, Dammam King Fahd Intl Airport, Toronto Pearson Intl Airport, Barcelona-El Prat Airport. As for rail stations, look for Left Luggage outlets at London Bridge, London Charing Cross, London Euston, London Kings Cross, Liverpool Street, London Paddington, St Pancras Intl, London Victoria, London Waterloo, Birmingham New Street, Leeds Station, Lime Street and Manchester Piccadilly. If you lost an item at airport, train or commuter rail station, you can report same through an online form available here.