Contact DreamWorks Animation: Find below customer service details of DreamWorks Animation, US, including phone and email. Besides contact details, the page also offers a brief overview of the film company.
Head Office
DreamWorks Animation, LLC
Campanile Building
1000 Flower Street
Glendale, CA 91201
United States
Support
Phone: 818-695-5000 (corporate)
Email: [email protected] (career queries – NBCUniversal)
______
About DreamWorks Animation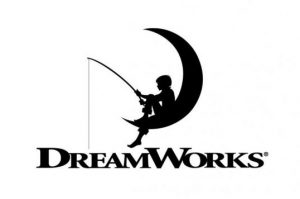 DreamWorks Animation is a film production company that is primarily into making animation movies and TV shows. First founded as DreamWorks Pictures in 1993, the studio was founded by Steven Spielberg, Jeffrey Katzenberg and David Gaffen. It has its headquarters at California, US with two satellite studios situated in India and China. In 2004 DreamWorks spun off DreamWorks Animation as an autonomous organization. In August 2016 the partnership was gained by NBC Universal, a subsidiary of Comcast Corporation.
Popular for producing theatrical animated short films, theatrical animated feature films, television animated series and interactive media, the studio till date has released a total of 36 feature films. The successful titles include Shrek, Madagascar, How to Train Your Dragon, Kung Fu Panda and The Boss Baby. Television series include Trollhunters, Spirit Riding Free, and All Hail King Julien. The company's feature films have grossed more than $15 bn throughout the world. Initially the studio made traditional animated films and owing to its slow pace, it made the first release of their feature film in the year 1998 which was also followed by two stop motion co-productions with Aardman Animations and since then DreamWorks Animation released all its feature films in stereoscopic format using computer animation.
DreamWorks Animation likewise provided animated series to television networks and to streaming services like Netflix. Numerous DreamWorks series —for instance, The Penguins of Madagascar, Kung Fu Panda: Legends of Awesomeness (2011–16) — are feature film spin-offs. You can know the entire list of movies and films along with information on cast, release and related on the website. Sign up for newsletter to receive updates on all upcoming films and projects.
The studio has numerous awards under its name including three Academy Awards, 41 Emmy Awards and numerous Annie Awards, and multiple Golden Globe and BAFTA nominations. DreamWorks has in its name 8 prestigious Scientific Achievement Awards from the Academy of Motion Picture Arts and Sciences and also a 2018 Sci-Tech Award for Premo (DreamWorks' industry-leading animation platform). The distribution partner of the films produced by Dreamworks Animation has changed from time to time. While previously it was distributed by Dreamworks Pictures, Paramount Pictures and 20th Century Fox, the distribution now falls under Universal Pictures.
Are you an animator, designer, artist or writer? You can find your dream job with DreamWorks. All open positions along with locations are published on the Careers section. The DreamWorks large campus in Glendale, California houses more than 1,200 employees, out of whom 800 are artists and 3D animators. For more information or queries reach the DreamWorks Animation support.