Find below the customer support details of Comedy Central. Besides contact details, the page also offers a brief overview of the cable TV channel.
Head Office
1515 Broadway
New York, NY 10036
United States
Phone: 212-767-8600
Support
Email: help@cc.com (US)
Email: enquiries@comedycentral.co.uk (UK)
Email: hello@comedycentral.com.au (Australia)
______
About Comedy Central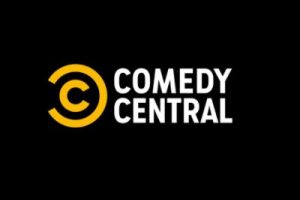 When you are looking for humor, you know the TV channel you want to tune into. An household name in the US, Comedy Central has come a long way since its launch in 1994. Today, its not just the Americans, the sit-coms, gags and funny comedy shows are enjoyed by millions of viewers around the world. The channel has presence in the Middle East, Australia, India, UK, and Latin America. Part of ViacomCBS, the channel is operated from its headquarters at New York. The regional channels are managed from separate offices. More than 300 million families across 150+ countries enjoy the award winning stand-up specials, celebrity roasts, animated series, sketch shows and late night specials. Besides cable TV, the channel can be accessed on streaming platforms like FuboTV, Philo, Sling TV, AT&T TV, Hulu and YouTube,
There is an impressive line-up of original series that Comedy Central is known for. Some of the favourites include The Daily Show with Trevor Noah, Inside Amy Schumer, South Park, Crank Yankers, Key & Peele, Tosh.0, Broad City, Workaholics, The Colbert Report, The Man Show, Chappelle's Show and Comedy Central Roast. Besides South Park, other popular animated series include Brickleberry, Futurama, Drawn Together and Ugly Americans. The Daily Show with Trevor Noah is undoubtedly the most watched, with the show bringing humor to the top news headlines. The Emmy Award-winning franchise has nightly news parody on sports, current events, trends and politics. According to Wikipedia, The Daily Show is the longest-running program on Comedy Central. In the animated segment, the South Park is an extremely popular comedy franchise. Introduced in the year 1997, the title saw more than 300 episodes broadcasted. The award-winning classic is a satirical show created for adults.
Comedy Central viewers can know the schedule of what is playing today and the days ahead on the website. While on the homepage, you can also know the current shows, the number of episodes and catch all the highlights. If you are on the move, download the Android or iOS app and sign in with your TV provider. Once you are in, you can stream live TV or browse the stand-up library with all the episodes and specials. Live TV streaming is also available on the website, with option to connect using your TV provider, be it Dish, AT&T, Spectrum, DirectTV or Optimum. There is an FAQ section on the website if you need help with accessing channel, live TV, troubleshooting or others. You can also reach ViacomCBS for feedback or complaint pertaining a show or episode.