Find below the customer service details of Dave app. Besides contact details, the page also offers a brief overview of the financial services company.
Head Office
750 N San Vicente Blvd,
Suite 900w West Hollywood,
CA, 90069, United States
Support
Email: [email protected]
______
About Dave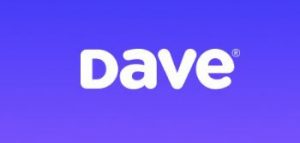 Dave is a financial technology company that has earned the trust of majority of Americans, by helping them with solutions to core problems they face in their financial lives every month. They started off with overdraft protection and automated budgeting, bringing succor to millions of working class customers. In the short time it has been in this industry, Dave has transformed the areas of finance including no-interest cash advances, income creation and un-bounce able checks.
Dave, which specializes in short term lending, was founded in 2019, with its headquarters in Los Angeles, California. It has grown phenomenally within this short period and currently has upwards of 10 million users. Dave.com works in association with Evolve Bank & Trust. The banking service is called Dave Banking and its service for finding side work is aptly titled SideHustle.
One of the most helpful services that Dave's offers its customers is to help people outsmart overdrafts. It is said that Americans paid upwards of $12million in overdraft fees only in 2020 and that 16% of households took an overdraft at least once, with 8% of the people having more than 10 overdrafts. Dave's has helped its general members lower their overdraft fee by 29% and its spending members reduce their OD by almost 70%.
The next most popular service that Dave's offers, is ExtraCash, wherein one can get and spend $500 instantly. This is possible without any interest, late fees or credit checks. The process is simple and user friendly. You have to download the Dave app from the App Store or Google Play Store, link your account to see if you are eligible for the ExtraCash advance, and if you are, you have to answer a few questions and then open an ExtraCash account. Once you qualify, you can choose how much you want to take depending on your qualified amount, and get it transferred to your account. You can send it to your account in 1 to 3 business days free of charge.
If you are in a hurry, you can transfer it for an express fee ranging between $0.99 and $6.99 if it is to your Dave's linked account and between $2.99 and $11.99 if it is to an external account. Once you repay the advance, you are eligible for ExtraCash again. You can spend the money immediately using your Dave Debit MasterCard, with absolutely no waiting period.
Dave understands that some periods are expense heavy and any extra income is welcome. SideHustle by Dave gives you the opportunity to get local flexible jobs that suit your qualifications and fit in with your existing schedule. This is enabled by Dave's network of partners in various fields. Getting a side hustle is easy and can be done over the phone. If you identify a side job that fits the bill, you can apply, work and collect a cool second income.
With Dave's everything is made clear before you sign up so there are no unexpected charges or rude shocks. All loans are interest free and tipping is an option. You will only have to pay charges if you want an express service.