Contact Citibank: Find below customer service details of Citibank in USA and worldwide, including phone and address. You can reach the below contacts for queries on new banking accounts, loans, Citibank debit/credit cards, investments, insurances, bill payments, internet banking or other questions. The page also offers information and links on Citibank services.
Citibank Head Office
Citigroup, Inc.
399 Park Avenue
New York, NY 10043
United States
Phone: 212-559-1000
Citibank Customer Service (USA)
Phone: 1-800-ALL-CITI
Phone: 1-800-627-3999
Email: [email protected] (report fraud)
Other Contacts
Home Equity & Loans: 1-800-685-0935
Citigold: 1-888-248-4465
Credit Cards: 1-800-950-5114
Mortgages: 1-800-283-7918
Investments: 1-800-846-5200
Business Banking: 1-877-462-2484
IRAs: 1-800-695-5911
Online Banking: 1-800-374-9700
Technical Help: 1-866-422-3091
International Contacts
Below are phone numbers of Citibank worldwide. Reach these numbers for queries on Citibank products, bank/ATM locations, or other questions.
Australia: 13 24 84
Brazil: 0800 979 2484
Canada: 1-888-245-1112
China: 800-830-1880
Czech Rep: 233 062 222
France: +33 1 70 75 50 00
Germany: +49 69 1366 0
Hong Kong: (852) 2860 0333
India: 1-800-419-6747
Indonesia: +62 21 5296 4666
Italy: 800 080 030
Japan: 045-330-2890
Malaysia: 03-2383 0000
Mexico: 1-226 2639
New Zealand 0800 44 3197
Philippines: +63 2 995 9716
Russia: +7 (495) 775-75-75
S.Africa: 0800 022 484
Singapore: (65) 6225-5225
Spain: 902 50 50 03
Thailand: 1588
Turkey: 444 0 500
UAE: +971 4 311 4000
UK: 0800 00 55 00
By Post
Citibank Client Services
Citi Inquiries: 100 Citibank Drive, San Antonio, TX 78245
______
Citibank Locations
Click here to locate a Citibank ATM or branch nearest to your address. Citibank branches can be located by country, city, state, or zip code. Location results can also be refined by choosing a special service.
Internet Banking
To access Citibank's online banking service click here. Citi customers can access online banking for making transactions, requesting cheque book, checking bank statements, among others.
Bill Payments
To pay bills online click here. You can view and pay bills online anytime, from anywhere.
About Citigroup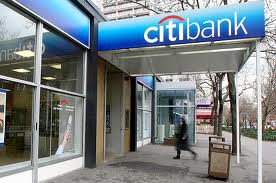 Citi began operations in the year 1812 as City Bank of New York. Today it is a leading global financial services company with over 200 million customer accounts. Citi has operations in over 160 countries. Its services include consumer banking and credit, corporate and investment banking, securities brokerage, transaction services, and wealth management.
Citi is organised into two major segments – Citicorp and Citi Holdings. While Citicorp handles the banking segment, Citi Holdings manages brokerage and assets, consumer lending, among others. Citigroup had net income of $11.3 billion in 2011. Connecting over 1,000 cities, Citigroup's brands include Citibank, CitiFinancial, CitiMortgage, Citi Capital Advisors, Citi Cards, Citi Private Bank, Citi Investment Research, Citi Microfinance, Banamex, Women & Co, among others.
Citibank brings annual sales of $10 million. Citibank's products and services include checking accounts, savings accounts, credit cards, mortgages, annuities, insurance, mutual funds, business banking, online banking, mobile & tablet banking, online bill payments, among others. For its loyal customers, Citibank has introduced the Citi Thankyou Rewards programme that can earn points each month based on checking account package. Points can also be got on purchases made with Citi credit card.
Citigroup is headquartered in New York and employs over 260,000 people worldwide. Countries where Citibank has operations include Australia, India, Korea, Sri Lanka, Indonesia, Philippines, Hong Kong, Japan, Malaysia, Singapore, Thailand, S. Africa, Russia, Spain, Turkey, Germany, Sweden, Portugal, Greece, Italy, UK, France, UAE, Qatar, Israel, Pakistan, Brazil, Mexico, Canada, among others.