Find below the customer service details of Chick-fil-A. Besides contact details, the page also offers a brief overview of the fast food chain.
Head Office
Chick-fil-A, Inc
5200 Buffington Road
Atlanta, Georgia 30349
Support
Phone: 1-866-CFA-2040
Phone: 1-866-232-2040
______
About Chick-fil-A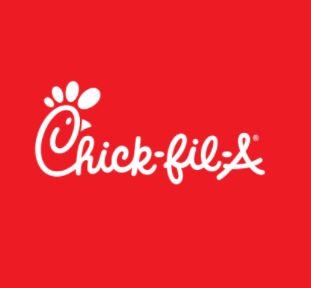 Think of the ultimate comfort food and a succulent Chick-fil-A sandwich pops into your mind. Founded in 1967 in Atlanta by Truett Cathy, the erstwhile family-run restaurant served its famed chicken sandwich to local patrons. Word spread about the delicious freshly prepared fare offered at Chick-fil-A, that it soon spread its wings to 47 states in the US and Canada.
Setting standards for quick service, Chick-fil-A received the Top Fast Food Restaurant award by Newsweek in 2019, in addition to many other awards and honors. The secret to the popularity of Chick-fil-A sandwiches is the use of fresh ingredients and unique recipes that focus on retaining all the natural flavours. They source fresh produce from local dealers, who deliver it to the kitchens many times a week. Salads and beverages are freshly prepared every day. As the name suggests, chicken is the most used product in the menu and Chick-fil-A serves natural whole breasts of chicken sourced directly from local farms in the US and following all prescribed standards and ethical processes. Chick-fil-A is now one of the most prolific restaurants and you can find one in every part of the city, including airports, malls, and college campuses and in prime shopping areas and neighborhoods.
The menu at Chick-fil-A is extensive and has options for breakfast, entrees, salads, sides, kid's meals, treats and drinks. One can also choose from a wide selection of sauces, dips and dressings to go with your order. Every item on the menu comes with calorie information, so that one may decide what to order based on your caloric needs.
Breakfast and entrée menus include varieties of classic chicken sandwiches, chicken nuggets, strips and wraps. You could add a salad choosing from Cobb, Spicy South West and Market Salad. There is a wide selection of fries, fruit cups, mac and cheese, chicken noodle soup and kale crunch. Sides available are frosted coffee or lemonade, shakes, cookies and brownies. The menu also contains beverages such as iced tea, iced coffee, the famed lemonade, milk, juices and the regular sodas and water. Chick-fil-A also has a range of kid's meals consisting of chicken nuggets or strips, fruit cups and milk. You could spice up your chicken meal with one of 20 sauces and dressings available at Chick-fil-A.
Catering services at Chick-fil-A are also trending for hassle free finger licking good food served fresh for family get-togethers, parties or gatherings. All the items on the regular menu are available for catering in addition to trays and packaged meals. You could custom order your requirement for catering and sit back and enjoy.
You can order online using the Chick-fil-A app or their website and you have the option of picking up your order at the drive through, take away or curbside. If you want to locate a Chick-fil-A outlet nearest to you, you can use the restaurant locator on the website. When ordering online, you can make payments online through a secure payment portal. If you regularly dine at Chick-fil-A, join Chick-fil-A One program to earn points on every qualifying purchase. You further receive additional benefits as you reach new membership tiers. Members can use the points to redeem available rewards.