Find below the customer support details of Brigit. Besides contact details, the page also offers a brief overview of the personal finance app.
Head Office
Bridge IT, Inc.
36W 20th St, Floor 11,
New York, New York 10011
Support
Email: [email protected] (general)
Phone: +1 855-885-5522 (to file dispute)
_____
About Brigit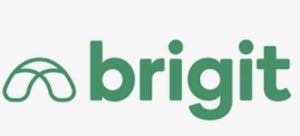 Brigit is a US-based financial app backed by Ashton Kutcher and Kevin Durant among many others, serving customers from across the states. Brigit is a financial wellness company that helps you to get your finances on track and build a brighter future, financially. It works through the form of an app that allows you to connect your bank account to the app. This app assists in predicting the robustness of your finances and indicates whether your cash balance will see you through the month's financial obligations.
This app is really helpful for those who have a limited income or are in debt and would like some insight into managing till the next paycheck. Instead of falling short of funds and defaulting on payments, Brigit app is a lower cost option that acts as a safety net. For a nominal fee of $9.99 per month, one can become a Plus member and get overdraft protection and convenient lending on easy terms. This app is suitable for those who want to avoid overdrafts.
While Brigit is accessible to users for free if they just want to use the budgeting tools, alerts and financial insights, subscribers to the Brigit app are eligible to borrow money from them and pay back once the next paycheck is received. When Brigit senses that you are going to run short of funds, you will automatically receive a loan of up to $ 250 as a cash advance. When you become a Plus member, you will also receive identity theft insurance up to $ 1 million and credit monitoring to ensure your financial wellness.
The benefit of becoming a Brigit Plus member by paying a monthly fee of $9.99, is that you never have to pay late fees, increase your credit card debt or take payday loans. Also, you will not have to pay an interest on loans up to $250, making it one of the most economical low cost, small dollar loan options available. Once you repay your loan, you can get it again when needed. To be eligible for the Brigit app, you must have a US based bank account and have a regular income. Your credit score or lack of it is not a factor at Brigit.
Brigit app is available on the Google Play Store and on the App Store. Since Brigit started operations, it has helped over 3,000,000 people gain freedom from financial anxiety, high borrowing fees and bad credit scores. Brigit members have saved an astounding $ 250 million and have become financially stronger.
The credit reports that members receive, helps them understand their credit and shows them ways to improve their credit score. When you study your credit reports, you get a clear insight on how you are spending your money, and how you can plan your budget in a more effective way. Your data is safe with Brigit and your details are covered with a $ 1 million identity theft protection plan in case of a data breach. Brigit is a ready safety net that will get you through times of difficulty with auto advances and real time alerts.