Find below the customer service details of bKash, Bangladesh. Besides contact details, the page also offers a brief overview of the digital payments app.
Head Office
Shadhinata Tower,
1, Bir Sreshtha Shaheed Jahangir Gate,
Dhaka Cantonment, Dhaka 1206,
Bangladesh
Support
Phone: 16247 or 02-55663001
Email: support@bkash.com
______
About bKash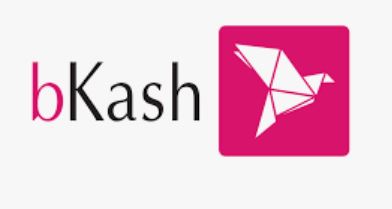 Making money transfers and mobile payments effortless for Bangladeshis is the popular digital wallet bKash. The bank-owned digital payments service provider operates as a subsidiary of BRAC Bank. bKash offers secure, convenient, and simple payment and money transfer services via mobile smartphone to both unbanked and banked Bangladeshis. Recognized as one of the world's pioneering mobile financial services providers, registration for bKash and cashing-in services are both free of cost. Customers pay a flat fee of BDT 5 for person-to-person (P2P) transfers, regardless of transaction size. If a customer wants to cash out, there is a 1.85 per cent fee on the amount withdrawn. This has enabled people to avail themselves of a wide range of mobile banking services, resulting in 50 million verified users as of 2022.
More than 70% of Bangladesh's population lives in rural areas, where access to formal financial services is limited. However, it is these people who are most in need of such services, whether to receive funds from loved ones in remote places or to gain access to financial tools to improve their economic situation. Less than 15% of Bangladeshis have access to formal banking, while more than 68 per cent own mobile phones. Making smartphones more than just communication devices, bKash proved that they can also be used for more useful and advanced processing tasks. Currently, bKash operates a network of over 200,000 agents throughout Bangladesh's urban and rural areas.
The ultimate goal of bKash is to provide Bangladeshis with access to a broader range of financial services. It focuses on serving the country's low-income masses in order to achieve broader financial inclusion by providing services that are convenient, affordable, and dependable.
Through bKash, users can withdraw money, send money, pay bills, buy airtime and much more. Transferring money can be seamless on the platform. One can transfer money from bKash to bank account instantly. There is a 1% fee for transferring money. Maximum daily and monthly transfers from a bKash Account are 50,000 and 3,000,000 Taka, respectively. With its Send Money, Add Money, Pay Bill, Mobile Recharge, Payment, and many other services, bKash is the fastest and safest way to conduct financial transactions. Customers of bKash can add money at home using their bank account, Visa, or MasterCard. Through online banking, an immediate money transfer can be made.
In order to simplify life and make banking operations more accessible, bKash offers a "Pay Bill" service to its users. You won't have to struggle any longer to pay for your electricity and other expenses. You can now use bKash's Pay Bill service to pay your electricity and other bills whenever and wherever you like.
Additionally, you can use bKash at the BRTA Service Portal to pay for your automobile license, ownership registration, tax token renewal, and a variety of other expenses and obtain your tax token from the comfort of your home. The Bangladesh Road Transport Authority (BRTA) service site offers a number of online services. Upon registration, car owners, drivers, and sellers can apply for a variety of services through online payment.
Small businesses can now use Personal Retail Accounts, thanks to bKash. BKash provides you with a 'Personal Retail Account' to help grow your business. Open an account in a jiff and fill it out with the details you need to take advantage of many advantages in your business dealings. However, only disclose critical information on the specified website or page.
You must possess the following paperwork in order to open a personal retail account: a national identification card; a legitimate mobile number that is registered to your national identification card; a statement proving the mobile SIM card is yours; and NID of nominee card.