Find below customer service details of BetterHelp.com. Besides contact details, the page also offers a brief overview of the company.
Head Office
BetterHelp
990 Villa Street,
Mountain View, CA 94041
United States
Support
Email: [email protected]
_____
About BetterHelp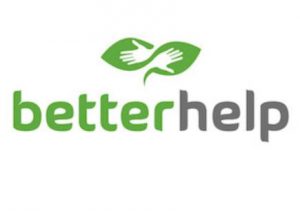 When everything is going online, why not professional counseling? With the increasing pressures of life, more people are turning to the virtual space for help. And meeting their needs today is the e-counseling platform BetterHelp. Today it is the largest platform with a wide network of licensed, trained and experienced counselors. The network currently includes more than 11,500 accredited psychologists, marriage and family therapists, clinical social workers and professional counselors. It has already helped more than 1.2 million individuals, couples and teens fight depression, anxiety, trauma and grief. According to the website, most of the counselors possess at least 3 years of hands-on experience.
To get started, you can sign up on the website after which the system will match you with an available counselor who deals with similar type of issues. Specific issues can also include relationships, parenting, addictions, religion, and family conflicts. After registration you can expect a response within 24 hours. You can connect with a counselor through chatting, exchanging messages, video conferencing or speaking over the phone. As for the charges, it can range anywhere between $40 to $70 per week. Your subscription online begins when you are matched with a counselor. Payment for same can be made using any major credit card or PayPal.
Counseling seekers can browse the profiles of counselors before seeking help. The profile includes an about section, along with specialty and licensing. The review section has feedback left by other users. Once you have a counselor assigned you can schedule a time for conversing over phone or live chat. If choosing phone, system will ask you to input a number and connect the counselor at the set time. The phone number will not be shared with counselor. If you are concerned about privacy, you dont need to identify yourself and can remain anonymous. Further, the website states that all information shared with counselor are protected by federal and state laws. All messages are secured and encrypted. If you want to read counselor's past messages, you can login to your account and access content securely.
Are you a licensed counselor? You can register on the platform for an additional source of income. Acquiring clients, billing and support will be made easy through BetterHelp. You can work from the comfort of your home on your own schedule. Note that you will need to be currently residing in the US and be licensed by a State Board to provide counseling. For complaints or queries on subscription, cancellation, refund, career, or others, reach the BetterHelp support.