Find below the customer service details of Beijing Capital Airlines. Besides contact details, the page also offers a brief overview of the airline.
Head Office
Bldg, No 3, North Cargo Rd,
Beijing 100621, China
Support
Phone: 95375 or +86 1095375
Phone: 950717 or 95339-3 (Fortune Wings Club)
Email: [email protected] (general)
Email: [email protected] (loyalty program)
______
About Beijing Capital Airlines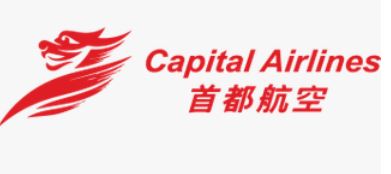 Beijing Capital Airlines is a Chinese low cost airline that was established in the year 1995. Founded as Deer Jet Airlines, the airline operates as part of Hainan Airlines and has its main hub at Beijing Daxing International Airport. With a fleet of more than 80 aircraft, the airline connects to 65+ destinations. While primarily connecting destinations within China, Capital Airlines also offers connections to cities in Australia, Canada, Japan, Spain, and Russia. Within China, the airline connects to Beijing, Changchun, Changsha, Chengdu, Chongqing, Enshi, Fuzhou, Guangzhou, Guilin, Hangzhou, Harbin, Hohhot, Huangshan, Jeju, Jinan, Jixi, Kunming, Lanzhou, Lijiang, Linyi, Nanchang, Nanjing, Nanning, Ningbo, Saipan, Shanghai, Shenyang, Taiyuan, Tianjin, Wuhan, Xian, Xiamen, Yichun, Yushi, Zhengzhou, to name a few.
Fliers can check flight schedule and status on the website. You can also search for a flight and book online by inputting the origin, destination and travel dates. International fliers can book online using Visa, MasterCard or Alipay. The e-ticket will be emailed to you on successful payment. You can sign in to your account or use the booking reference number to make changes to itinerary. Like other airlines, Capital Airlines as well offers web check-in facility. However, the option is not available for all routes. You can visit the website and check the Online Check-in section to know the restrictions. Fliers are advised to arrive at least 2 hours in advance for check-in procedures.
Want to cancel flight? Do note the cancellation and refund terms mentioned on your ticket. The cancellation terms vary for both Economy and Business class. Coming to baggage, fliers in Economy class are allowed one free item of carry-on bag. The weight however should not exceed 5kg. Business class passengers can carry up to 10kg per piece. Note the dimensions given on the website to ensure your bag falls within the permitted size. As for checked baggage, on domestic flights, Economy class passengers can carry up to 25kg weight. Business class passengers can carry up to 30kg. Some tickets purchased on sale or discount might not have a free baggage allowance. You are advised to know the permitted bags and sizes mentioned on the ticket. Excess baggage can be booked online or at the airport.
If you frequently fly on Capital Airlines, register for the Fortune Wings Club loyalty program to enjoy a number of benefits. There are different tiers and members can earn and redeem points on every flight. For queries or complaints on booking, payment, cancellation, refund, lost baggage or others, reach out to the Beijing Capital Airlines customer service.