Find below the customer service details of Bamboo Airways. Besides contact details, the page also offers a brief overview of the Vietnamese airline.
Head Office
Bamboo Airways Tower,
265 Cau Giay Street,
Dich Vong Ward, Cau Giay District,
Hanoi Capital, Vietnam
Support
Phone: +84 1900 1166
Phone: +84 1900 1133
Email: 19001166@bambooairways.com
______
About Bamboo Airways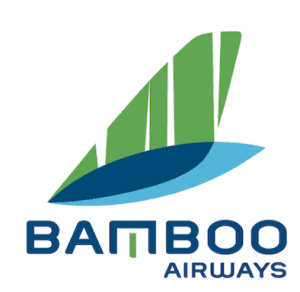 Bamboo Airways is a privately owned airline based in Vietnam. It was founded in 2017 and has its headquarters in Cau Giay District, Hanoi. It is operated by its parent company FLC Group. Bamboo Airways operates both domestic flights to different cities of Vietnam and to many international destinations in the Far East and across the globe.
Flying Bamboo Airways, one could choose 21 of the 22 airports in Vietnam and all the crucial destinations in Asia Pacific region, Europe, Australia and the United States. Its focus on quality, hospitality, on-time performance and regional and continental connectivity has made Bamboo Airways one of the leading airlines in Vietnam.
One could choose a fare option most suited to one's needs and budget. Bamboo Airways has the options of Bamboo Economy, Bamboo Premium and Bamboo Business on both domestic and international sectors. There are further options on each fare depending on the benefits available such as luggage, meals, seat selection, ticket change, priority check in, lounge access etc.
Passengers flying Bamboo Airways on any of the classes receive a hot nutritious main meal, and a lighter snack if the flight is longer than 1 hour fifteen minutes. Short haul flight passengers will be served purified water. The menu changes frequently and includes all three components of a balanced diet – starch, protein and vegetables.
Flyers with Bamboo Airways, vouch for its professional services offered by ground staff and on-air attendants, known as sky ambassadors. The First Lounges are a treat to the eye and have comfortable seating in an aesthetic setting, with a delicious spread of local and international menu options. The interiors of each flight on Bamboo Airways, is pleasing to the eye and the airways leaves no stone unturned to provide a comfortable and spacious flight experience. Their seats are specially designed in soothing colors, the fabric and leather accessories and seat arrangement all combined to provide the ultimate comfort and convenience to the passenger.
The airlines have also strived to increase connectivity, while retaining and promoting the culture and traditions of Vietnam and upholding a stringent safety policy. No wonder then, that Bamboo Airways, has won many accolades for Best Service, Leading Regional Airline and Best Cabin Crew in Asia. Keeping in mind the diverse routes Bamboo Airways operates, the fleet is a combination of wide-body aircraft, narrow – body aircraft and regional jets, allowing it to efficiently and optimally operate on both domestic and long-haul international routes.
Passengers on Bamboo Airways can join the Bamboo Club, the loyalty program of Bamboo Airways, which offers its customers rewarding membership benefits and offers on the services. There are four membership tiers that one can choose from, based on the mode of travel – Bamboo Economy, Bamboo Premium, and Bamboo Business. Each of these classes has two further gradations with increasing degree of services offered. The four tiers of the Bamboo Club are Emerald, Gold, Diamond and First. Log on to their website for complete details and to book a ticket to the destination of your choice.