Find below customer service details of Badoo. Besides contact details, the page also offers a brief overview of the app.
Head Office
The Broadgate Tower,
Third Floor, 20 Primrose Street,
London EC2A 2RS
Support
Email: [email protected] (app queries)
Web: Write Feedback
About Badoo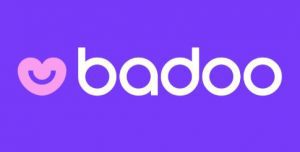 Badoo is a social network platform for users to discover, chat and meet with new friends. The social discovery app was launched in 2006 and is available on both Android and iOS platform. Badoo is managed by London-based Badoo Trading Ltd. The free service is available in English, Chinese, German, French, Spanish and other popular languages. Currently, the platform boasts of more than 478 million registered users. It claims to be the largest social discovery network app in the world, with more than 350 million messages sent each day.
To meet and chat with new friends, you will need to first open an account on the app. Once registered, you can create a profile, upload photos and videos, and meet new friends. The location-based search allows you to easily discover those around your location. Automatically your location will be detected by the GPS of mobile device. On your profile, you can add personal details, along with work, interests and other useful information. Members can track users who have visited their profile. You can block another user or even hide your profile if not using the service. Any time you can delete the account from Settings.
Active users can promote their profile by using Badoo credits. Members purchase credits using Visa, MasterCard or PayPal. The credits have a validity of six months. Additionally, there is Badoo Premium for members to enjoy extra features. The paid services can be cancelled from account or by reaching out to Badoo support. If cancelled within 14 days, users also get a full refund. Do check if auto top-up is enabled if payment is being automatically deducted from account. Subscriptions are also renewed automatically unless cancelled.
Registered users can get Verified badge on their profile by uploading a photo. Found someone with an abusive behavior? You can block or report the profile. In order to protect your privacy, Badoo suggests not to post name, address or social media account information on the public profile, Also, never share your bank account or credit card details with members. The Badoo terms page mentions that users cannot upload content that contain expletives, is abusive, defamatory or contains images of children or pornographic material. For complaints or queries on subscription, cancellation, security, or others, reach the Badoo support.