Find below the customer service details of 2K Games. Besides contact details, the page also offers a brief overview of the ecommerce game developer and publisher.
Head Office
2K Games, Inc
10 Hamilton Lading
Novato, Ca 94949
United States
Support
Email: [email protected]
Web: Twitter Support
Web: Submit Ticket
_____
About 2K Games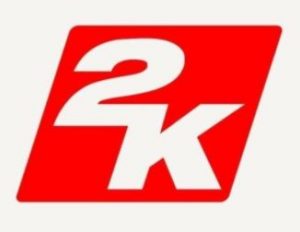 2K Games is an American video game developer and publisher. Part of Take-Two Interactive Software, the company was founded in 2005 and has its headquarters at Novato, California, with offices across Europe, Asia and the Americas. 2K Games is popular for the franchises such as Borderlands, Mafia, NBA 2K, Battleborn, BioShock, The Darkness, and the XCOM. The games are developed and published for video game consoles, PCs and smartphone devices. They can be purchased at retail stores or as downloadable files for digital use. 2K's studios that design and develop games include 2K Vegas, 31st Union, Cat Daddy Games, Cloud Chamber, Firaxis Games, Hangar 14, HB Studios and Visual Concepts.
Game lovers can visit the official website to follow the latest releases and announcements. The entire catalog of games can also be accessed. Current list includes NBA Supercard, NBA 2K Mobile, NBA 2K21, PGA Tour 2K21, XCOM: Chimera Squad, NBA 2K20, Borderlands 3, Civilization VI: Gathering Storm, Borderlands 2 VR, Carnival Games, NBA 2K19, The Golf Club 2019, Civilization VI: Rise and Fall, Carnival Games VR, NBA 2K18, Civilization VI, Mafia III, Battleborn, NHL Supercard, Civilization: Beyond Earth, NHL 2K, Bioshock Infinite, Borderlands 2, Civilization V, Borderlands, Bioshock and Civilization IV. You can filter games by genre or platform (Android, iOS, PC, Nintendo, PlayStation, Steam, Wii, or Xbox)
Borderlands has been one franchise that has been extremely successful. Launched in 2009, Borderlands is a first-person shooter game with gameplay based on survival in a post-apocalyptic world. 2K's sports games as well are extremely popular among gamers. The NBA 2K for has been in existence since 1999. Originally published by Sega Sports, NBA 2K is a basketball sports simulation video game and is available on all major platforms. The game is officially licensed by the National Basketball Association (NBA). The latest release in the franchise was the NBA 2K21. Prior to it, there was NBA 2K Playgrounds 2, NBA 2K19, NBA 2K Online, NBA 2K 18, NBA 2KVR Experience, NBA 2K17, to name a few. In the basketball simulation game, gamers can play through regular seasons, select teams from real NBA rosters and compete in tournaments.
2K operates an online store where gamers can purchase from some of the popular titles. On product pages, you can read the gameplay, key features and view the screenshots and videos. Purchases on the store can be made using all major credit cards and PayPal. Upon successful payment, you will receive an email with instructions to download and activate. Gamers have the option to return digital products within 14 days for full refund. 2K games can be also be purchased at leading offline retail stores and also on Steam, an online game digital distribution service. If you have technical queries, you can browse the Support section for help. You can also submit a ticket to reach the customer support.