Welcome to the Denver International Airport, the gateway to the Mile High City and beyond!  Situated on 53 square miles of prairie, this airport is not just a transportation hub but a destination in itself. As you make your way through the airport, you'll notice its unique architecture and design, which has been the subject of many conspiracies and mysteries.
But beyond its enigmatic exterior, Denver International Airport boasts world-class amenities and services to make your travel experience comfortable and convenient. From top-notch dining options to unique shopping experiences, this airport has something for everyone. Plus, with its convenient location just 25 miles from downtown Denver, you'll be able to explore all that the city has to offer in no time.
Whether you are arriving in Denver for the first time or departing for your next adventure, Denver International Airport promises to be an unforgettable part of your journey. So, sit back, relax, and get ready to embark on a truly remarkable travel experience.
How to Contact When You Need Help
The mailing address for Denver International Airport is 8500 Peña Blvd., Denver, CO 80249-6340, United States. For queries, complaint or feedback, you can call 720-730-IFLY (4359).
For parking related queries, you can follow our guide here. For assistance, you can dial the helpline number 303-342-7275 or write to park@flydenver.com. As for lost and found items, you can call 303-342-4062 or file your claim online. However, we recommend that you contact and report with the respective airline at airport.
Overview of the Terminals at Denver Airport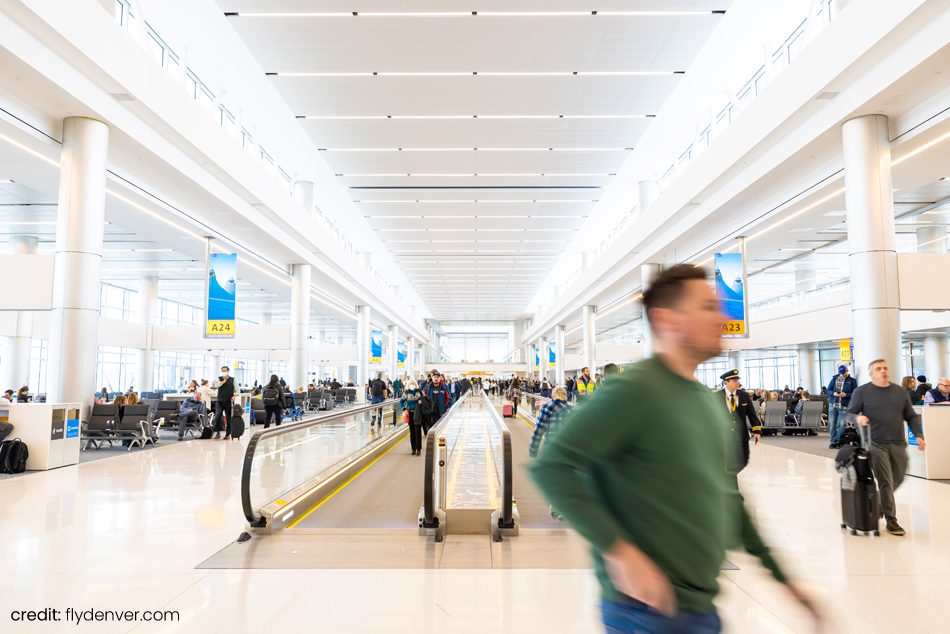 Jeppesen Terminal is the main terminal and serves domestic and international airlines. It is divided into three levels — Level 5 for passenger drop-off, Level 6 for check-in, and Level 7 for security screening and access to concourses.
The East Terminal serves domestic airlines such as Delta, Frontier, and United. It has two concourses: A and B, which are accessible via an underground train called the "Automated Guideway Transit System (AGTS)."
The West Terminal serves international airlines such as Air Canada, British Airways, and Lufthansa. It has one concourse, C, which is accessible by a pedestrian bridge from Jeppesen Terminal.
In total, there are more than 20 airlines that operate at DEN or Denver International Airport, including major carriers like American, Southwest, and JetBlue. Other airlines that fly into DEN include Alaska Airlines, Icelandair, Spirit, and Volaris. Overall, Denver International Airport provides a wide range of options for travelers with airlines serving destinations all over the world.
How to Check Arrivals and Departures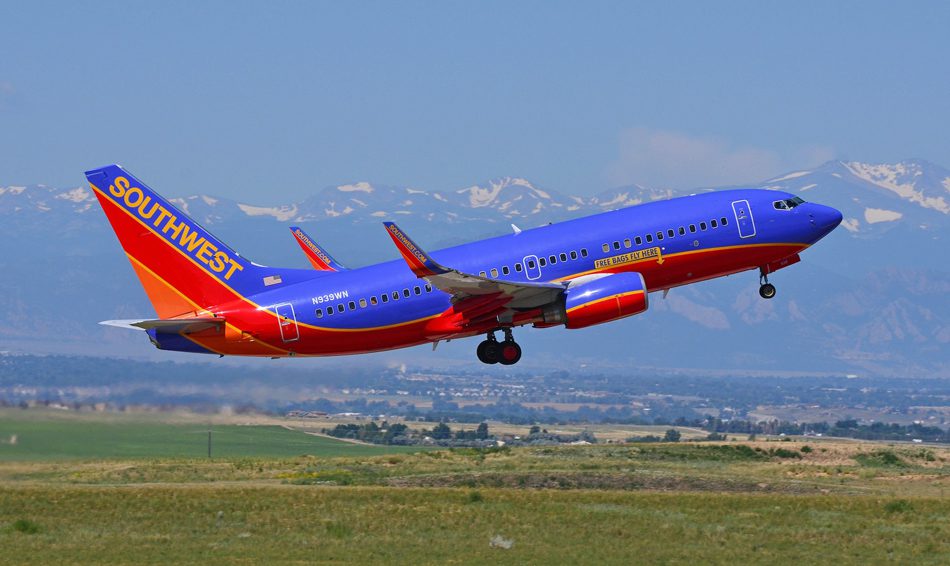 There are several ways to check arrivals and departures at DEN or Denver International Airport.
You may visit the airport's official website for real-time flight information, including arrival and departure times, gate information, and delays. Click on the "Flights" tab on the homepage to access relevant information.
There are many free flight tracker apps available for download on smartphones and tablets. Examples include FlightStats and FlightView. These apps provide up-to-date information on arrivals and departures at DEN, as well as other airports around the world.
If you are unsure about the status of your flight, you can call the airline directly. Most airlines have a customer service number that you can call to inquire about your flight's status.
Once you arrive at DEN, you can also check the departure and arrival boards located throughout the airport. These boards display real-time flight information, including gate numbers and any delays or cancellations.
No matter which method you choose, it's always a good idea to check your flight's status before heading to the airport to ensure a smooth travel experience.
Lounges Available at DEN
Denver International Airport offers several lounges for travelers looking for a comfortable and convenient place to relax before their flight.
The United Club Lounge is located in Concourse B and offers comfortable seating, complimentary snacks and drinks, free WiFi, and access to private restrooms. The lounge also has workstations with power outlets and printers, as well as a selection of magazines and newspapers.
The American Airlines Admirals Club is located in Concourse A. The Delta Sky Club is also located in Concourse A. The Priority Pass Lounge is located in Concourse C and is available to Priority Pass members. The Centurion Lounge is also located in Concourse C and is available to American Express Platinum and Centurion cardholders. In addition to the facilities mentioned above, the lounge offers premium cocktails, wine, and beer to its guests.
All lounges offer spacious and snug seats, complimentary food and drinks, shower facilities, workstations with power outlets, free WiFi, and books and magazines for reading during waiting hours. The lounges offer a great way for travelers to unwind and recharge before their flight. Access to them may be limited to certain airlines and credit cardholders, so it's best to check the individual lounge's policies before arriving at the airport.
Amenities and Facilities at Denver Airport
Denver International Airport offers a wide range of facilities and amenities for passengers and flyers to make their travel experience as comfortable and convenient as possible.
DEN has more than 140 food and beverage outlets throughout the airport, offering a variety of options for every taste and budget. These include sit-down restaurants, cafes, bars, and fast-food chains. It also has more than 80 retail stores, offering everything from souvenirs and gifts to luxury brands and electronics. Passengers can browse stores like MAC, Bose, and Montblanc, or pick up last-minute essentials like travel accessories and reading materials.
There is free WiFi throughout the airport, making it easy for passengers to stay connected and access important information. As mentioned earlier, DEN also has several lounges available for passengers with memberships or access through their airlines or credit cards.
DEN is a pet-friendly airport and has several pet relief areas, including indoor and outdoor options. These areas provide a safe and comfortable place for travelers to take their pets for a break.
Additionally, there are children's play areas throughout the airport, featuring interactive displays, games, and other activities to keep kids entertained.
DEN is known for its impressive art collection, with more than 30 permanent and temporary installations throughout the airport. These displays showcase a variety of styles and mediums, including sculptures, paintings, and murals.
These are just a few of the many facilities and amenities available at DEN. Whether you are looking to grab a bite to eat, do some pleasant shopping, or simply relax before your flight, DEN has something for everyone.