Obtaining your new prepaid SIM is like completing one-half of the SIM activation task. The other half includes following the correct steps to ensure that the activation procedure undergoes smoothly so that you can start using your mobile phone without any hiccups. Whether you're moving from one telecommunications provider to another or simply want to upgrade your old SIM to a new one – knowing the proper technique for activating a Vodafone UK prepaid SIM is crucial. Hence, we've made your task a little bit easier by showcasing the different methods you can utilise for completing the above-mentioned chore.
Touted as the third-largest telecommunications provider in the United Kingdom and second-largest in the world, Vodafone Limited was founded in 1985. The headquarters of the company is located in Newbury, United Kingdom and as of 2021, the total subscriber base is said to be around 16.9 million. Vodafone has also launched its much-awaited 5G capable network in selective UK cities starting in 2019, such as Bristol, Cardiff, Manchester, Liverpool and so on.
Activating Vodafone UK Prepaid SIM Online
To activate your Vodafone UK prepaid SIM online, be sure to follow the below-mentioned steps.
Firstly, you have to head over to the official Vodafone UK website for your SIM card activation.

Proceed to select the option that fits your desired needs, especially when it comes to your phone or plan. For instance, if you have a monthly plan or a pay-as-you-go phone, then you need to choose the option that correlates with your use case scenario. However, if your SIM is already activated and you're just moving to a new phone, then you can simply choose the 'SIM Swap' method.

After that, you have to follow the on-screen directions, such as providing the Activation Key or the SIM number present at the back of your SIM card or the SIM card's packaging. The SIM card number will be a 10-digit alphanumeric code.

Once you've entered your SIM card number, be sure to also provide your account information and identification. Moreover, you also need to provide a supporting document for your identity verification.

Now that you have provided all the required information for your SIM card activation process, you need to wait for the same to be processed. The process can take up to a maximum of six hours to complete. Once your Vodafone UK SIM activation is complete, you can then start calling, texting or using mobile data as per your requirements.
Activating Vodafone UK Prepaid SIM Via Phone
To activate a Vodafone UK prepaid SIM via phone, carry out the subsequent steps.
Before you begin the activation process, ensure that you have the mobile number, SIM card number and account PIN ready with you.

Insert the SIM into your mobile phone and head over to the dialer app. Dial 17298 and follow the IVR (Interactive Voice Response) prompts. The system will ask you to enter your account information along with your mobile number and SIM card number. Hence, utilise your mobile phone's keypad to accomplish the task while on-call.

After you've completed the process, wait for your SIM to be activated. Generally, it takes around two to twenty-four hours for the process to be completed.

Once done, you can start using the SIM for call, texts and mobile data.
Activating Vodafone UK Prepaid SIM at Official Store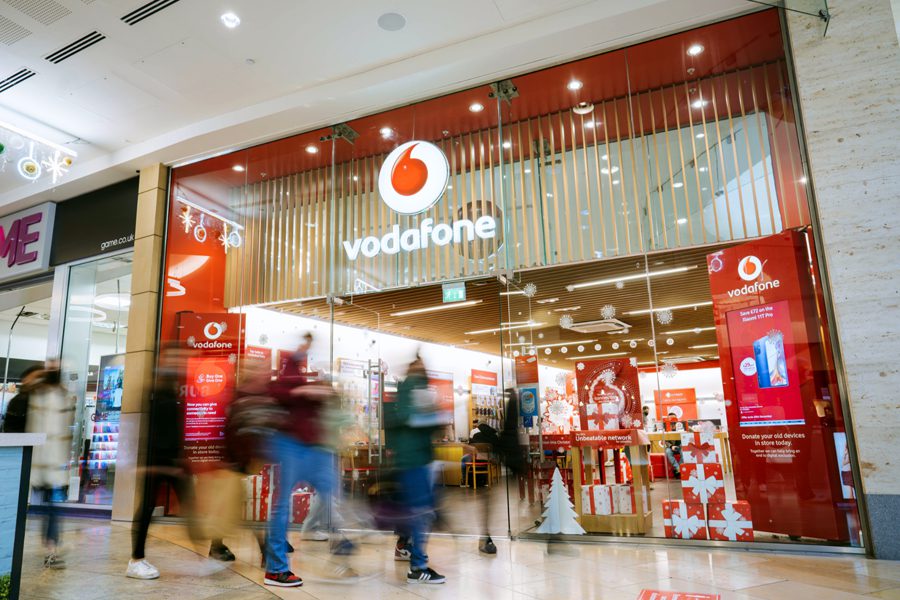 For activating a Vodafone UK prepaid SIM offline via its official stores, follow the suggested guide below.
Head over to the official Vodafone website for finding an official store near you.
Enter your preferred location name and select the nearby store you want to visit.

Make sure you carry your mobile phone, your Vodafone UK prepaid SIM card along with supporting documents for proving your identity. Your SIM will be activated on spot via a Vodafone representative and you'll be able to start using the cellular services swiftly.