Find below the customer service details of Amoco, US. Besides contact details, the page also offers a brief overview of the fuel station chain.
Head Office
30 South Wacker Drive
Chicago, IL 60606
United States
Support
Phone: +1 800 333 3991
Phone: +1 800 452 6626
Email: [email protected]
_____
About Amoco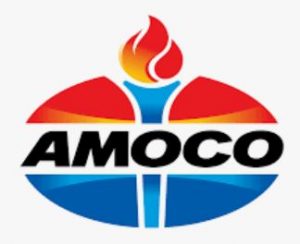 Each country has certain products that resonate with its history, primarily because they have been around for so long. One such company is Amoco. Originally named as Amoco Corporation, this American oil company was founded by Standard Oil Company in 1889 in Whiting, Indiana. Amoco soon became the largest natural gas producer in the United States of America, producing 13 million tons of chemicals every year. Amoco had explorations in 20 countries and was producing natural gas in 14 countries globally.
It was a pioneer in producing gasoline for the newly growing automobile market. It was for some time an independent corporation with its headquarters in Chicago, Illinois, around 1985. Amoco merged with British Petroleum in 1998. In around 2017, British Petroleum reintroduced the long-standing brand Amoco to the retail fuel sector in the US. It is popular for the Amoco brand of fuel stations it operates in the Eastern part of the United States.
Over the years, Amoco has come to mean trust and dependability in terms of what it offers to the customer. Every Amoco gas station has consistent quality in the services it provides, combined with affordable rates and above all friendly service by its well-trained staff. You can avail of all vehicle related services at your nearest Amoco gas station without having to go all the way to the main town center for services.
They offer a one- stop solution for all vehicle related services such as oil change, gasoline fill ups, car tire repairs and all other minor services. This saves you time and effort when you can get all the best brand offered services at a convenient location near you, instead of going to the general Amoco gas station every time you need a service.
Every Amoco gas station has multiple filling points to make it a quick service when you need to fill up your tank. If you go there for a service or repair, you can rest assured that the very best trained technicians are available on hand to take care of your vehicle and give you professional service. Regular car maintenance and monthly services are also available and every detail is attended to meticulously.
Amoco gas stations offer exclusive membership plans through which you can avail great discounts and multiple sales options at both your local outlet and at all the main Amoco Gas stations across the country. Being an Amoco member also makes you eligible for discounts and special offers that they offer from time to time. You may also upgrade to a premium membership option or go in for a fuel friendly membership, which opens up great fuel discounts to you and your family. Choose the Amoco gas station membership option that best suits you.
Since Amoco is a BP subsidiary, you could opt for a BPme Rewards Visa Card, which entails you to a 15% per gallon fuel discount at any of the BP gas stations, and you earn rewards on all other services and repairs that you undertake at their outlets.