Contact of ING Vysya Bank customer care
Contact ING Vysya Bank: Find below customer care details of ING Vysya Bank, including phone and address. You can reach the below contact for complaints or queries on ING Vysya Bank savings accounts, loans, insurance, credit/debit cards, internet banking, bill payment or other questions. Besides contact details, the page also offers information and links on ING Vysya Bank's products.
ING Vysya Bank Head Office
ING Vysya House,
No. 22, M G Road,
Bangalore – 560 001
ING Vysya Customer Care
Phone: 1-800-425-9900
Phone: 1-800-420-9900
Phone: +91 1800 425 9900 (from abroad)
Email: [email protected]
________
Locate Branches
Click here to locate a ING Vysya Bank branch nearest to your address.
Locate ATMs
Click here to locate a ING Vysya Bank ATM nearest to your address.
Online Banking
Click here to access the net banking of ING Vysya Bank. Access online banking to make transactions, view account statement, make bill payment, request cheque book, request loan or deposit, track fund transfer and much more.
About ING Vysya Bank Ltd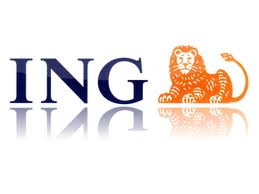 ING Vysya Bank began operations in India in 2002, after the merger of Vysya Bank and Netherlands-based ING Group. Vysya Bank traces its history to 1930 when the bank was formed to serve primarily the Vysya community in Karnataka. Today, ING Vysya Bank has over 500 branches and an equal number of ATMs that serve customers across the country. Headquartered in Bangalore, ING Vysya employs over 7,000 people nationwide.
For FY 2010-11, ING Vysya had net profit of Rs 319 crores. Further it had some Rs 30,194 crores as deposits and accounts. ING Vysya customers enjoy internet banking, phone banking, RTGS/NEFT transaction, bill payment services, among others. ING Vysya Life Insurance and ING Investment Management are subsidiaries of ING Vysya Bank.
The products offered by ING Vysya Bank in India include Accounts & Deposits (Savings Accounts, Current Accounts, Term Deposits, Demat Account, NRI Services, Safe Deposit Locker); Preferred Banking; Loans (Home Loan, Home Equity Loan, Personal Loan, NRI Home Loan); Wealth Management (ING Fortuna Trade, Life Insurance, General Insurance); FOREX; Credit Card;and Debit Card. For more information, visit the website or speak with a ING Vysya Bank customer care representative.