Contact of EA Games customer service (phone, email)
Contact Electronic Arts (EA Games): Find below customer service details of EA Games, including phone and address. You can reach these below contacts for queries or complaints on EA games, online store (Origin), refund/cancellation, technical support or other questions. Besides contact details, the page also offers information and links on EA Games.
EA Games Head Office
Electronic Arts,
Building 250, 209 Redwood Shores Parkway,
Redwood City, CA 94065, United States
Phone: 1-650-628-1500
EA Games Customer Service
Phone: 1-650-628-1001
Phone: 1-650-628-4311
Email: [email protected]
______
Online Store (Origin)
Click here to access Origin, the online store of EA Games. Purchases can be made by PayPal, Visa, MasterCard and American Express. Once your purchase is complete, users will be prompted to download the "Origin". Origin is the fastest and easiest way to browse and purchase games.
An order for an item that is in stock or ready to ship cannot be canceled after it is placed. To cancel an order visit help.origin.com. EA offers a 90-day limited warranty. For details on warranty visit warrantyinfo.ea.com. All physical products purchased through the Origin store come with a 14-day unconditional guarantee. Refund will be by method of original payment; shipping and handling not included.
Register Your Game
To register your game online click here.
EA Games Forum
Click here to visit the online forum of EA Games. Join the discussions by selecting the platform or genre such as racing, shooting, puzzle or others.
Download Manuals
To download manuals for EA Games products click here.
About Electronic Arts Inc.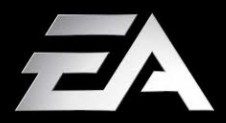 EA Games was founded in the year 1982. Headquartered in California, US, EA Games develops, markets, publishes and distributes game software and content that can be played on video game consoles, PCs, mobile phones, tablets & electronic readers, the Internet and handheld game players such as PSP, Nintendo DS and 3DS.
In 2011, EA Games had revenue of $1,836 million. Currently, the company has offices in US, Canada, UK, Germany, Sweden, Romania, India, China, Korea and Singapore. As of 2011, EA Games employed some 8,000 people worldwide.
The EA Games portfolio increases franchises such as Battlefield, Crysis, Command & Conquer, Dragon Age, FIFA, Harry Potter, Hasbro, Madden, Mass Effect, Medal of Honor, NBA, Need for Speed, NHL, The Sims and Tiger Woods. As of 2011, the company published and distributed some 36 titles.
EA Games can be played on platforms such as PC, Wii, Xbox 360, PlayStation, iPhone & iPod touch, iPad, Mac, Nintendo DS, Xbox Live, Android and Facebook. Games can be downloaded by genres such as action, shooting, sports, racing, RPG, simulation, strategy, family, kids, music and puzzle. Sports-based games are developed under the label EA Sports.
Some of EA Games' fast selling titles include Mass Effect 3, Mirror's Edge, Dragon Age: Origins, Star Wars, Dead Space, Mass Effect 2, Battlefield 3, Kingdoms of Amalur: Reckoning, Need for Speed: The Run, Medal of Honor, Syndicate, Crysis 2, Bulletstorm, among others. For more details, visit the website or speak with a EA Games customer service representative.