Contact Craigslist: Phone, Support of Craigslist classifieds
Contact Craigslist: Find below customer care details of Craigslist, including phone and address. You can reach the below contact for queries on Craigslist account, classified postings, abusive content or others. Besides contact details, the page also offers information and links on Craigslist services.
Craigslist Head Office
1381 9th Avenue San Francisco,
CA 94122-5159 United States
Craigslist Support
To reach Craigslist support team with your query click here
Craigslist Emails
[email protected]
[email protected]
[email protected]
[email protected] (Founder, Craig Newmark)
[email protected] (President, Jim Buckmaster)
Craigslist Customer Care Phone
1-800-664-0633 (toll free)
1-415-566-6394
(408) 988-6395
1-415-504-6394 (fax)
Contact Craigslist Foundation
Craigslist Foundation, 989 Market Street,
Suite 200, San Francisco, CA 94103
USA
Phone: (415) 278-0404
_____
Craigslist Account
To login to your Craigslist account click here
Online Support
To visit Craigslist online forum to post your question or search posted questions click here
Post Classifieds
To post a classified on Craigslist click here
Reset Password
To reset your Craigslist password click here
Craigslist Blog
To visit Craigslist blog click here
Craigslist FAQs
To read frequently asked questions on Craigslist click here
How to make free Craigslist post, edit and delete?
Visit Craigslist home page and click on "post to classifieds". To edit your posting login to your account homepage. You can also delete the post by logging in to the account homepage or by using the link sent to your email when published the posting.
About Craigslist
C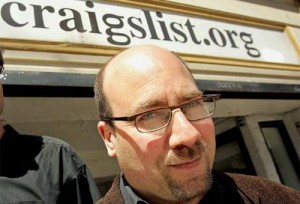 raigslist was founded in the year 1999 by Craig Newmark. The online classifieds website is available in English, French, German, Spanish, Italian, Portuguese and other major languages. Craigslist main source of revenue is through its paid job ads in select cities. Jobs, housing, goods, services, romance, local activities, services, advice are some of the categories found. Craigslist has more than 20 billion page views per month. In fact Craigslist has more than 50 million users in the US alone. It has now expanded to more than 500 local sites in 70 countries. In 2004, eBay acquired 25% of the equity in Craigslist. The leading classifieds website has over 80 million new classified advertisements each month. The website has a Alexa rank of 36.