Chicago is the third largest city in the United States, situated on the shores of Lake Michigan. Also called the "windy city", Chicago is a great destination for food lovers. It has more than 7,300 restaurants, 40 of which are James Beard Award-winning restaurants. The city also boasts of around 26 Michelin-starred restaurants. So, if you are a food enthusiast and love to try new cuisines but your budget doesn't allow, head to any of the following restaurants to satiate your taste buds.
Pearl's Place
Located in Chicago's Bronzeville neighborhood, Pearl's Place offers delicious home-style food in a fine-dining restaurant set up. It provides freshly-prepared southern-style breakfast, lunch and dinner buffets at very reasonable prices. It serves fresh eggs, omelets and waffles, along with a tasty selection of homestyle breakfast sides, like grits, rice and potatoes. In addition, it offers a variety of meats like Sausage Links, Salmon Croquettes, Turkey Patties and Spicy Sausage. You can get a breakfast buffet for $15.49, lunch buffet for $17.99 and dinner buffet for $21.99 on weekdays. It operates on all days of the week from 8 a.m. to 7 p.m.
Contact:
3901 South Michigan Avenue
Chicago, Il 60653
Phone: (773) 285-1700
Market Creations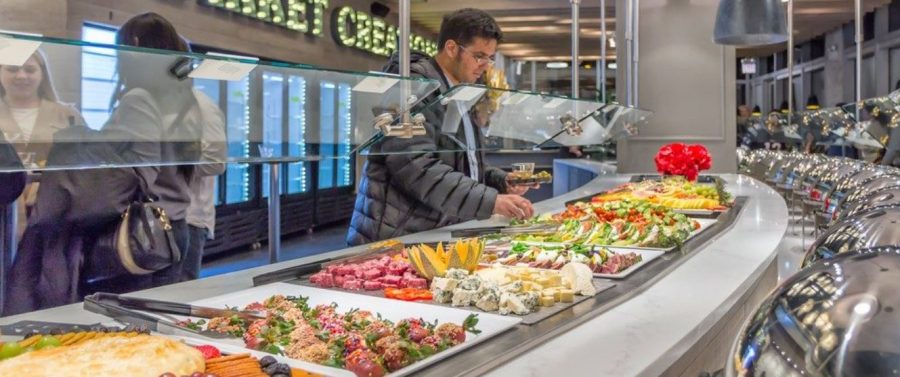 Market Creations provides a wide variety of fresh, high-quality food at very affordable prices. It offers a selection of food items through hot bar, salad bar, Mexican station and Sushi station. The restaurant offers hot food bar at $10.57/ LB that has vegetable egg rolls, chicken fried rice, Balsamic Chicken, Chicken Radiatore a la Carbonara and Fajita Veggie Flatbread. Its Mexican station menu includes Fajita Veggies, Tangy Chicken Tinga, Carne Asada, and Guacamole & Salsa. You can choose from a large selection of delicious dishes from the Sushi and Mexican menu. The breakfast timings are 7:30 a.m. to 10 a.m. and lunch hours are 11 a.m. to 2 p.m. from Monday to Friday.
Contact:
111 W Jackson Blvd.,
Chicago, IL 60604
Phone: (312) 465-2087
Nellie's Restaurant
Nellie's is a family-owned restaurant recognized as one of Chicago's best diners that offers Puerto Rican and American breakfast favorites at low prices. It provides a special breakfast buffet that includes Bacon & Sausage, Chicharron de Pollo, Fresh Carved Ham, Pernil, Potato Salad and French Toast. For this sumptuous breakfast you just need to pay $23.99 and $8.99 for children. The restaurant serves its weekend buffet from 9 a.m. to 3 p.m. every Saturday and Sunday. Its lunch menu has a selection of delicious food options, such as Mofongo con Chicharron de Pollo, Carne Frita con Tostones, Vianda y Bacalao Guisado, Sopa de Salchichon, Vianda y Bacalao Guisado and much more. It operates from 7 a.m. to 3 p.m. on Mondays to Wednesdays, from 7 a.m. to 8 p.m. on Thursdays and Fridays and from 9 a.m. to 8 p.m. on Saturdays and Sundays.
Contact:
2458 W Division St, Chicago,
IL 60622, United States
Phone: +1 773-252-5520
Fogo de Chao Brazilian Steakhouse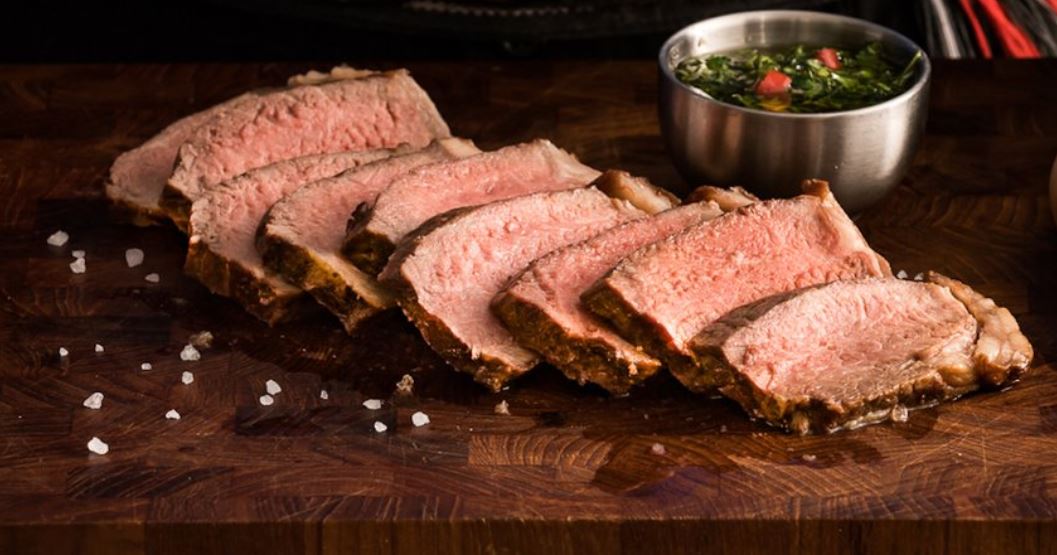 Founded in Southern Brazil in 1979, Fogo de Chao incorporates the centuries-old cooking technique of churrasco. It is an internationally renowned steakhouse which offers seasonal salads and soup, fresh vegetables, imported charcuterie and more. It also serves a Market Table and Feijoada Bar for $15 per person. Its menu includes Filet Mignon, Bacon-Wrapped Chicken and Steak, Bottom Sirloin, Pork Picanha, Pork Ribs, and Prime Lamb Steak & Chops. It is open for lunch on Mondays to Fridays from 11 a.m. to 2:00 p.m. and for brunch on Saturdays and Sundays from 11:30 a.m. to 2:00 p.m. The dinner timings are 5:00 p.m. to 10:00 p.m. from Monday to Thursday.
Contact:
661 N. LaSalle Blvd.
Chicago, IL 60654
Phone: 312-932-9330
Fremont Chicago
Fremont Chicago provides its customers a very refined dining experience coupled with an exhilarating nightlife. It combines a modern American restaurant and craft-cocktail bar. The droolworthy brunch which comes at an unbelievable price, will always want you to keep coming for more. It offers All-You-Can-Eat Buffet and Mimosas every Saturday and Sunday from 9:30 a.m. to 4:30 p.m. for just $75 and is closed on weekdays. Fremont Chicago's brunch buffet has an Omelette Station, Vegetable and Potato Station, Seafood Station, Pizza Station, and a Donuts and Dessert Station. The restaurant also organises various live events and shows, the tickets for which can be purchased online.
Contact:
Fremont Chicago
15 W. Illinois St.
Chicago, IL 60654
Phone: (312) 874-7270